Sachin Pilot: Prior to Raje govt, lynchings were never heard in R'than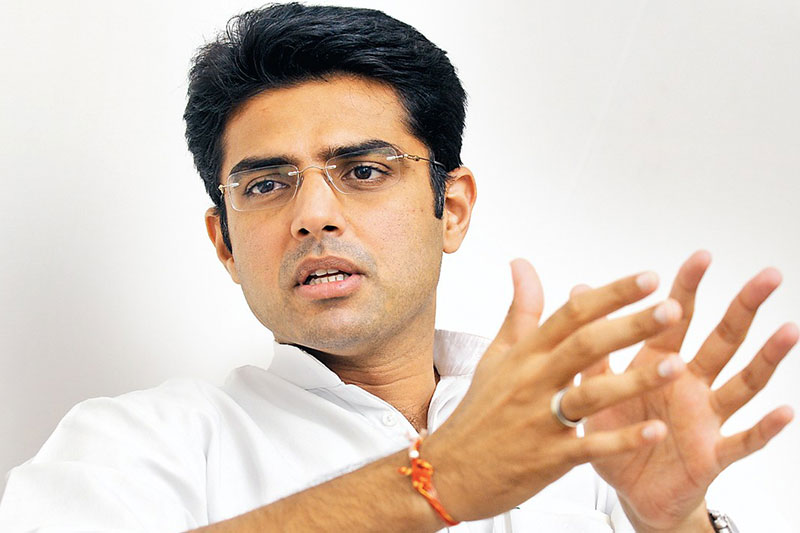 Rajasthan Pradesh Congress Committee president Sachin Pilot is of the opinion that nominating Chief Minister Vasundhara Raje again for the third term, despite rising incidents of mob lynching will be the last nail in the coffin for BJP in the state. Pilot also stated that prior to 2014, lynching and mob violence were never heard in the state and was shocked in the way police handled the case of Akbar Khan in Alwar.
Speaking to Economic Times, Pilot slammed the state government for delayed action on the policemen, whose insensitivity led to the death of Akbar Khan – lynched dairy farmer in Alwar. He said, "This is symptomatic reflection of the mind-set of the BJP government running administration in the state. It is allowing these vigilante groups and mob violence to systematically take place in a desperate attempt to polarise our society. Having failed on all developmental and governance fronts, Vasundhara Raje has resorted to last attempt of using this lowest level of politics and allowing these anti-social elements to take centre-stage."
When informed that Raje had condemned about this incident on Twitter, Pilot said rather than tweeting, Raje government should prove their intentions through actions. He said, "If on mere suspicion, people are being lynched and killed, we are not living in a civilised society. There is a breakdown of law and order in Rajasthan and the state deserves better." Adding further that lynching and mob violence were never heard of in Rajasthan prior to BJP coming in power in 2014, reports ET.
Pilot was of the opinion that nominating Raje for the third term would be a disaster for BJP, as it would lead to another five years of farmer distress and lawlessness. And with BJP thinking of letting her to continue, Pilot said, it would be the last nail in the coffin.