Vizag Gas Leak: CEO and 2 Directors of LG Polymers among 12 Arrested
Vizag Gas Leak: South Korean CEO, 11 others for gas leak at LG Polymers in Vizag Andhra Pradesh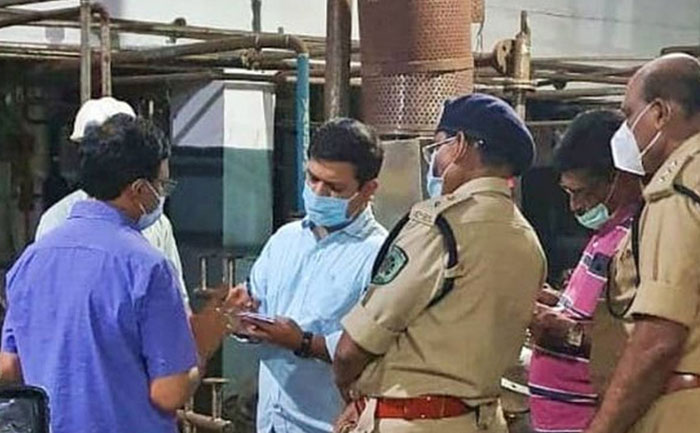 South Korean Chief Executive Sunkey Jeong and director of LG Polymers have been arrested by the police. Along with them, 10 more employees of the chemical plant have been arrested. The 12 employees are accused of causing the deaths by negligence. The arrests took place two months after a styrene vapour leak incident at Visakhapatnam in which 12 people were killed and 585 fell sick.
The arrests are the result of an official investigation into the cause of the leak. The investigators found evidence of negligence and poor safety standards.
A High Powered Committee, appointed to probe the gas leak, submitted its report to CM YS Jagan Mohan Reddy. They blamed inadequacies on the part of LG, poor safety protocols, and breakdown of the emergency response procedures. All these factors contributed to the grave tragedy.
It also pointed out the oversight of different government departments: the Directorate of Factories.
The Pollution Control Board soon suspended three of its officials for "gross negligence". They are being investigated for negligence and accused of failing to enforce the safety rules.
Visakhapatnam's police commissioner Rajiv Kumar Meena said, "A total of twelve members including the CEO and two directors were arrested on Tuesday evening."
They are being charged with culpable homicide, negligent handling of poisonous substances, and causing hurt and endangering public life. Meena said the charges could draw prison terms of up to eight years if proven in court.
There has been no statement issued by LG Polymers.
Also Read: LG Polymers fined Rs 50cr for Vizag gas leak by National Green Tribunal