Think Games As Music Play Whatever Wherever You Want – Project xCloud Head
Microsoft revealed Game Streaming Service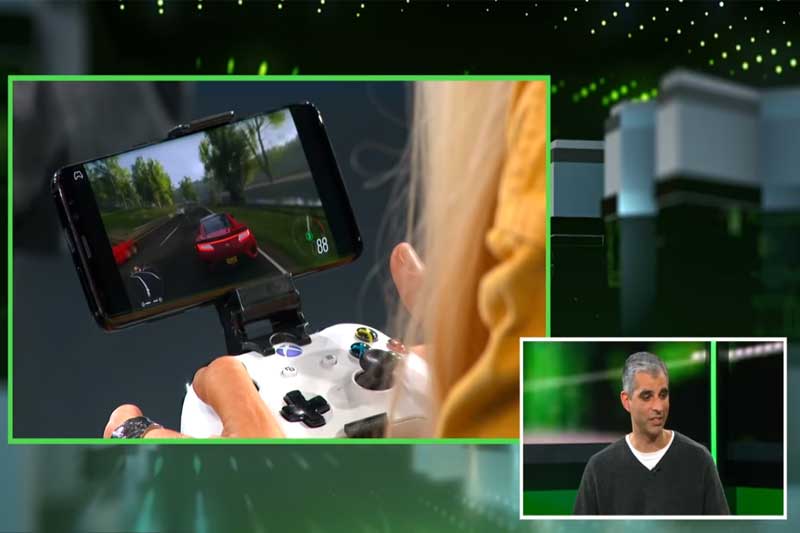 Microsoft at Inside Xbox Event revealed the long-awaited Project xCloud, an online game streaming service that will enable users to play any game in any situation they want. To simplify what Project xCloud offers, Head of Gaming Cloud Kareem Choudhry said in an interview take it as music. Users don't really think what kind of music they want to listen in different situations like when they are home or driving.
Users choose to pick whatever music of their choice in various situations Project xCloud brings a similar benefit. Computing the cloud service as a future of gaming the cloud-based platform aim to unify thousands of titles independent to platform users want to play. The service requires a good internet connection for smooth rendering.
As a gamer, it's all about a choice like I love playing on my console at home but what if you are in a different situation where you want to experience that same content this is about giving you choice. It is not a replacement for console, we're not getting out of the console business – said Kareem Choudhry.
A demo video of Forza Horizon running via Project xCloud on Android smartphone seems amazing, all heavy lifting is done by Project xCloud servers, the game is streaming well on the phone. Google is back in the line and soon the search engine giant is prepping to release dedicated gaming hardware that will offer similar benefits or something more different.