PUBG Mobile 'Dosti Ka Naya Maidan' Online Web Series Is Now Available
Tencent announced a PUBG Mobile-themed web series for its Indian fans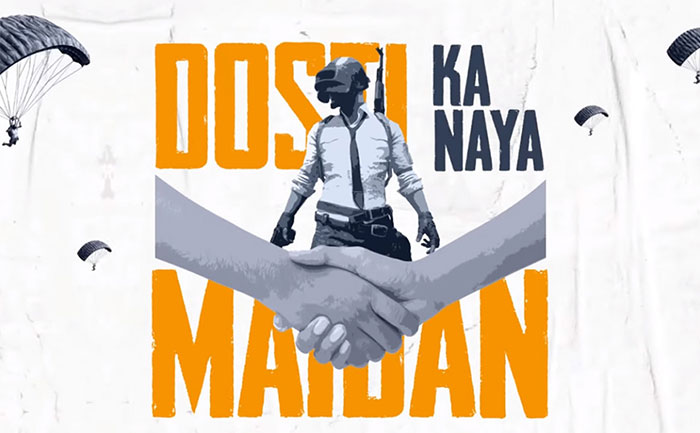 'Dosti Ka Naya Maidan' is an online web series that is based on the popular game PUBG Mobile. The series was announced by PUBG Mobile a while back and is now officially out. The first episode of the web series is available on PUBG Mobile India's YouTube channel.
According to PUBG Mobile, "The web series portrays the stories of PUBG Mobile players from different walks of life. Each episode will unfold a new and fresh story; tales of determination and grit overcoming personal challenges, tales of friendship fostered by the game, and much more, bound to resonate with many PUBG Mobile fans out there."
The web series will also introduce viewers to some of the most popular PUBG Mobile players from India. It will chronicle their gaming journey over the years. The web series features Badri Chavan, Ranjan Raj, Chinmay Chandraunshuh, Alam Khan, and Arnav Bhasin in pivotal roles. In addition, the cast of Dosti Ka Naya Maidan also includes PUBG Mobile streamers like Rawknee and Kronten.
It is too early to guess the entire premises of the web series. However, going by the trailer, it will be based on a group of friends going through the hostel life.  PUBG Mobile will also be a key component of this series as the series captures how it affects everyone's day-to-day life. This is a unique initiative by PUBG Mobile. It is also the first Indian web series based on the gaming industry.
PUBG Mobile was released worldwide on March 19, 2018. The game seems set to add a new drone item to let players remotely scout their surroundings. In addition, a new PUBG Mobile Lite update has introduced the 4v4 Team Deathmatch mode to the game.
Coming back to the web series itself, you can check out the first episode of Dosti Ka Naya Maidan here:
ALSO READ: Free Fire Beats PUBG Mobile To Become The Most Downloaded Game Of 2019