Quidditch Inspired Broomstick League Gets A Release Date
The Game will launch into early access on March 5, 2020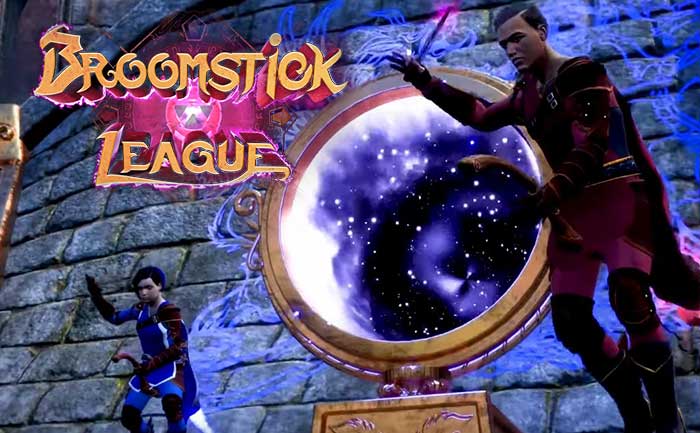 Virtual Basement LLC and publisher Blue Isle Studios have announced the arrival of its Quidditch inspired title Broomstick League which is planned to land on Steam next month in early access. The developers have also stated that the Early access will last "between 9-12 months". In addition, beta sign-ups are available for future testing prior to launch.
Broomstick League appears to be a mixture of Rocket League and Harry Potter: Quidditch World Cup. The game will support 1v1, 2v2, and 3v3 modes. Players can fly around on their brooms and use magic with the wands equipped. Similar to Rocket League, players will be able to customize their character, choose new broomsticks, and wand styles.
A new trailer for the game shows off what players can expect from the upcoming Broomstick League. The video also seems to feature both first-person views as well as third-person. Fans viewing the trailer might mistake this game as a new Rocket League mode or an official Harry Potter game. However, Broomstick League is neither. While the title definitely doesn't deny the Harry Potter influence and a lot of moves look like Rocket League imitations, this game is a standalone title. Players looking to play Quidditch or searching for a fresh take on Rocket League will find this game especially enjoyable.
While the game is only scheduled to launch on PC for now, we may see the game hit other consoles like  Xbox One and PS4. Broomstick League will be launching into Steam early access on March 5, 2020.
ALSO READ: Disappointed Harry Potter Fans Liken Warner Bros To "Dementors"