Rafa Nadal 'vows' to fight back after US Open semi-final injury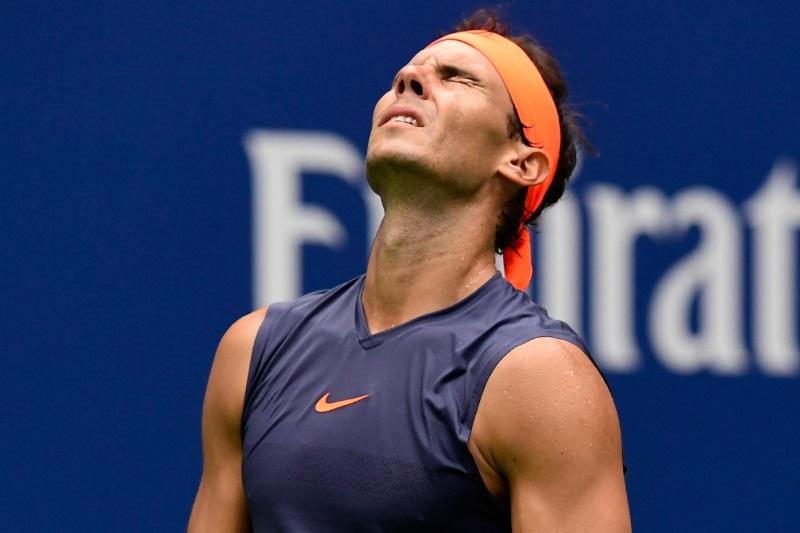 A devastated Rafael Nadal vowed to bounce back from the knee injury that ruled him mid-way out of the US Open semi-final against Argentine Juan Martin Del Potro on Friday.
"I know what is going on with the knee. I know how I have to work to be better as soon as possible," said Nadal quoted AFP after limping off out of the Arthur Ashe Stadium having lost two sets in the semi-final.
It was for the second time in a year that Nadal was forced to retire out of a Grand Slam following his quarterfinal exit against Marin Cilic at the Australian Open after he had torn an inner hip muscle.
Also Read: US Open 2018: Nadal retires hurt as Del Potro makes final berth
"I'm having two great years," added Nadal. "Last year was a fantastic year. This year has been a fantastic year until this moment. I lost four matches, two of them I had to retire."
Injuries, however, hasn't been new to the Spaniard, who has reportedly missed at least eight Grand Slams due to injury ever since his debut in 2003.
"I feel that I fought all my career against these kinds of things too," Nadal said. It's tough, these moments, but on the other hand, I'm going to keep going and I'm going to keep working hard to keep having opportunities."
The World NO.1 is suffering from a tendinitis problem, something that has troubled him all his career. He has had other injuries on his foot, back and wrist injuries, abductor and abdominal injuries. But while he has fought back from all of them, the tendinitis problem in his knee has constantly troubled him, slowing him down.
Also Read: US Open: Djokovic outplays Nishikori, will meet Del Potro in the final
"All my career everybody said that because of my playing style, I will have a short career, but I'm still here."
I'm still here because I love what I am doing. I still have the passion for the game. I am going to keep fighting and working hard to keep enjoying this tour and keep enjoying this tour and keep having the chances to compete at the highest level. So that's all."
Image Source: The Independent