Rafale deal: Congress moves privilege motion in Lok Sabha, notice in Rajya Sabha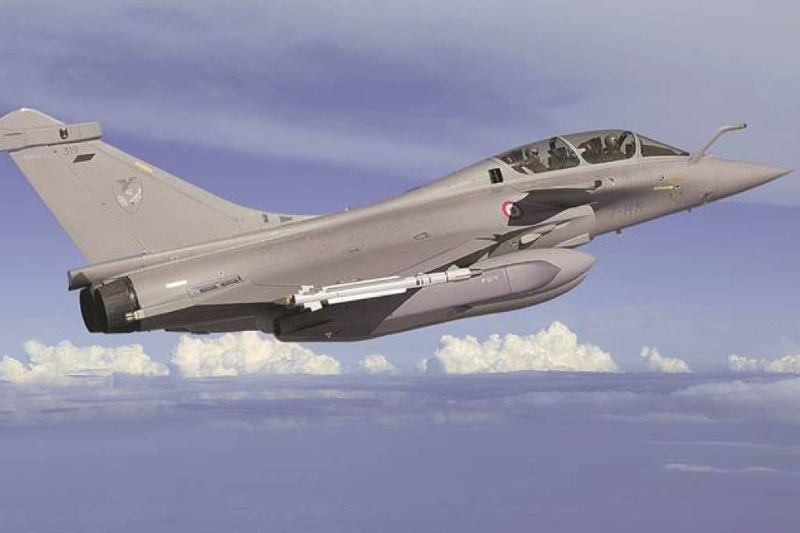 Congress seems to have made its mind not to spare the Narendra Modi-led BJP government at the Centre on the Rafale issue. The Rahul Gandhi-led party moved a privilege motion on Monday against Prime Minister Narendra Modi in the Lok Sabha.
Congress has submitted a notice of breach of privilege I the upper house, Rajya Sabha too. The Congress demanded explanation from the Prime Minister as to why it gave 'wrong' information to the Supreme Court on the controversial Rafale issue.
Lok Sabha Speaker Sumitra Mahajan also acknowledged having received a notice for motion of privilege and said that the issue is "under my consideration".
Congress leader Sunil Jakhar revealed that the privilege motion is being moved against the Prime Minister for allegedly misguiding the Parliament and above all the Supreme Court citing the recent judgement on the Rafale issue by the top court.
On Sunday only, Congress appealed the Supreme Court to recall its verdict. It also urged the apex court to issue notices to the Centre for committing a contempt of court and perjury. It accused the government of giving false information to the Supreme Court.
However, on Saturday, the Centre requested the Supreme Court to rectify the 'factual error' submitted in the Rafale deal case.
Amidst the row, the government filed a petition and said that the Supreme Court misunderstood the procedure mentioned in the sealed cover that the government's auditor CAG had examined the pricing of the jets and submitted its report.
The centre further stated that it only outlined the procedure in the sealed cover along with the pricing details. The government also wants the top court to issue a clarification in this regard.
ALSO READ: Centre misled the Supreme Court on Rafale deal: Mallikarjun Kharge