France confirms Rafale deal details classified, puts Rahul Gandhi on backfoot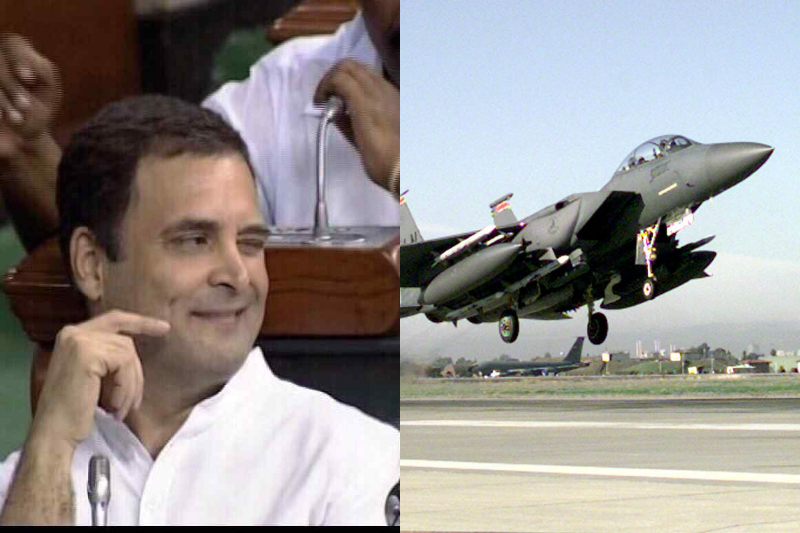 Rahul Gandhi today addressed the assembly during a no-confidence motion with a brand new confidence, his hug cheered the parliament and his speech was filled with facts and fire. In his statement, he also dragged the Rafale fighter jet deal. In which the government bought fighter jets from France in 2016.
In a statement in parliament, Rahul Gandhi said,"The Defence Minister said the details of Rafale deal cannot be revealed as India has a secrecy pact with the French govt. The fact of the matter is that the French President has personally told me that there is no secret pact between the two governments. That contract was withdrawn from HAL and given to the gentleman who benefited approximately Rs 40,000 crores. The Defence Minister has clearly spoken an untruth. The PM must explain whether the Cabinet committee on security benefited from this deed. Why has a businessman benefited?"
Also Read: Monsoon Session: BJP is running a 'Modi Syndicate' to loot India, says Saugata Roy
Mr Gandhi has called the Rafale deal a scam and challenged the centre government to disclose the Rupee amount which was paid to by the fighter jets. He also stated that the price paid for the fighter jets was higher than what was finalised by the previous United Progressive Alliance (UPA) government.
He further added that, he has no hesitation in saying that under pressure from the prime minister, Nirmala Sitharaman spoke untruth to the people and requested to tell the truth of the deal to fellow citizens
Contradicting Rahul Gandhi's statement, a statement is been released by France officials, "These provisions naturally apply to the inter-governmental agreement concluded on 23 September 2016 on the acquisition of 36 Rafale aircraft and their weapons," report ANI
After the plethora of allegations by opposition, Defence Minister Nirmala Sitharaman, agreed to share the information and said that the deal was "classified information" and protected from disclosure under a 2008 pact signed between the two countries.
After Rahul Gandhi's statement, the Rafale fighter jet deal controversy has been resurfaced in the light.