Rafale Deal: Nirmala Sitharaman calls Rahul Gandhi a 'confused man'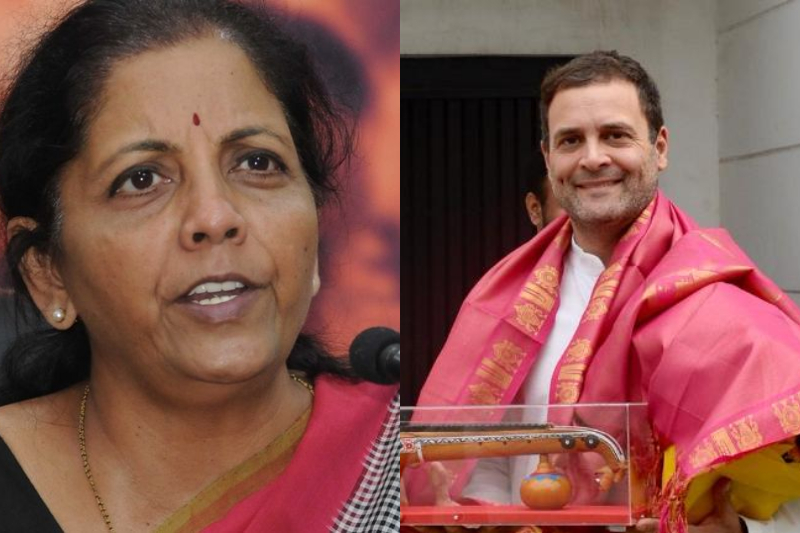 Nirmala Sitharaman — Union Defence Minister — on Friday called Congress president Rahul Gandhi a 'confused man'. Asked by a reporter in Coimbatore about Rafale deal, Defence Minister stated asked him not to get confused as Rahul Gandhi is a confused man. She was of the opinion that the Congress president talks about different prices over the deal at different times.
Sitharaman was responding to questions on Gandhi's comments over the ongoing issue that the Rafale deal was between Prime Minister Narendra Modi and business tycoon Anil Ambani. The Congress president has accused the Modi-led government of forcing Dassault Aviation to make Reliance Defence its offset partner for the Rs. 58,000 crore deal to purchase 36 Rafale jets.
Gandhi also alleged that the Modi government was extending its helping hand to Anil Ambani group to get a contract amounting to Rs 30,000 crore from the deal.
"You don't get confused…Rahul Gandhi is a confused man. He talks about different rates over the deal at different times. Besides, he has been saying at different places that we (government) had helped many persons…sometimes he says it is Adani and sometimes Ambani," she was quoted as saying by news agency PTI.
However, the Reliance Group, in a statement said that Dassault Aviation's investment in Reliance Airport Developers Limited has no link with the Rafale fighter jet deal, and has accused Congress of resorting to "blatant lies" for political gains.
Later, Nirmala Sitharaman declined to take further questions on the Rafale issue.
Also read: Rafale deal: Anil Ambani accuses Congress of 'lying' for political gains