From Rafale to politicians' age fudging, voters must take note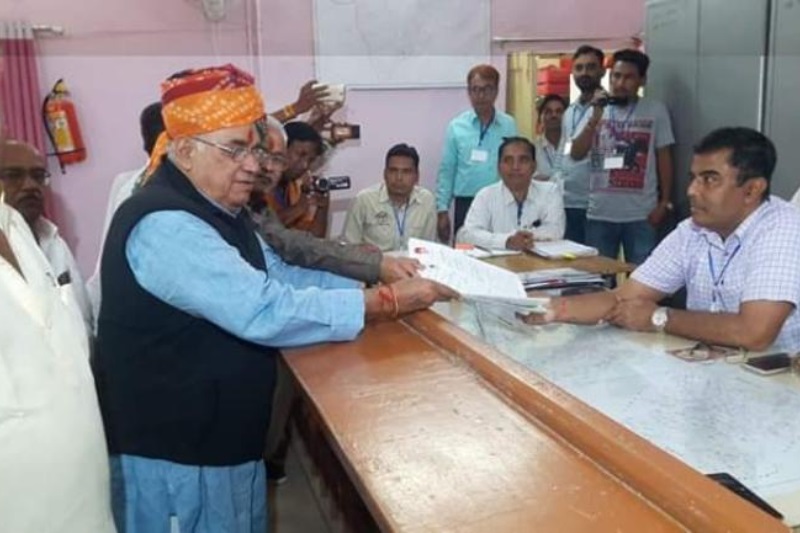 The saying goes as 'Everything is fair in love and war'. Is politics taken as a war? Is everything fair in politics? Then our answer should be 'No' and 'Never'. Then why are we quiet today over BJP's dirty tricks to win the elections? From Rafale to politicians' fudging of age, why the voters are not holding BJP accountable? Voters must take stock of this and must give a befitting reply to BJP when they exercise their fundamental rights once in five years. Next up are state Assembly Elections and eventually 2019 Lok Sabha polls.
Just a few days before Assembly elections in Rajasthan, Colonel (Retd) Sonaram Choudhary – a BJP candidate from Barmer constituency has become the centre of a brewing controversy due to his age.
Notably, Sonaram Choudhary filed his nomination on November 19, mentioning his age as 73-year-old in the affidavit. Strangely enough, his affidavit for the 2014 Lok Sabha elections, too, mentions his age as 73.
How could this be possible..Right? It seems like the time and age has never passed for Sonaram Choudhary since 2014.
Interestingly, in 2014, Choudhary had contested as the BJP candidate from Jaisalmer-Barmer Lok Sabha constituency and defeated former Union minister Jaswant Singh. However, Jaswant Singh had contested as an Independent candidate after exiting from the BJP. Choudhary had left the Congress before the last Lok Sabha elections and joined the BJP.
Also Read: Rajasthan Assembly polls: Over 500 candidates withdrew nominations