RAGE 2: Trailer, Pre Order and Deluxe Edition Bonuses, Exclusive Access & Weapons
RAGE 2 Trailer Gives Details About Pre-Order and Deluxe Edition Bonuses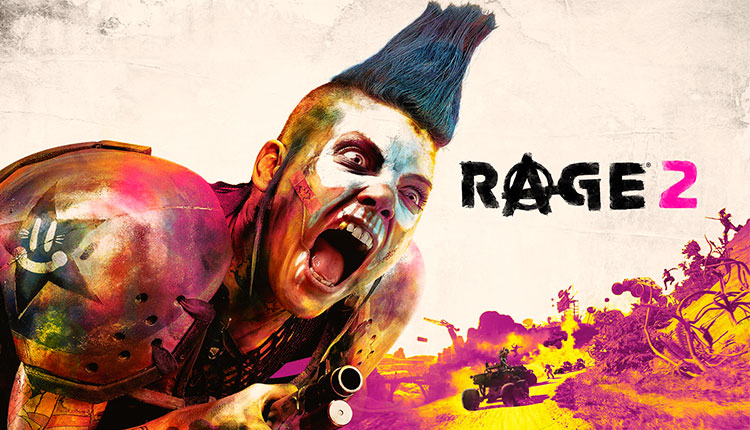 You must have seen several videos of Bethesda's RAGE 2 over the period of last fifteen days, but did you watch the trailer of it. If you did not watch it, you have missed a lot of things as it has given us hints related to several bonuses for the people who pre-order RAGE 2 Game, which is scheduled to release on 14 May 2019.
The trailer of RAGE 2 gives us full information from an exclusive access to 'Cult of the Death God' to variety of weapons. Apart from these, you will also be eligible to get a new skin for your monster truck — a Settler Pistol — the armor of Nicholas Raine and the previously-announced "He's On Fire" cheat code.
Watch RAGE 2 trailer here:
As you can see in the trailer above, pre-ordering the game gives you instant access to the NBA Jam announcer. The Deluxe Edition of RAGE 2 will also give the iconic DOOM BFG weapon, instant access to the Wastleland Wizard cheat codes, and the "Rise of the Ghosts" expansion, whenever it becomes available.
If you opt for the Deluxe Edition of the game, you will be eligible to get the access of the BFG from DOOM, the "Rise of the Ghosts" expansion (which is due out this summer), a battle standard flag for all of your vehicles, a "progress booster", and all of the Wasteland Wizard cheat codes (which includes the Diamond Geezer cheat).
The much awaited game RAGE 2 will be available onto PC, PlayStation 4 and Xbox One from May 14th onward.
Also Read: RAGE 2 Cheats: Bethesda Unleashes More Codes Including Diamond Geezer