Rahul Gandhi attacks BJP post Yeddyurappa resignation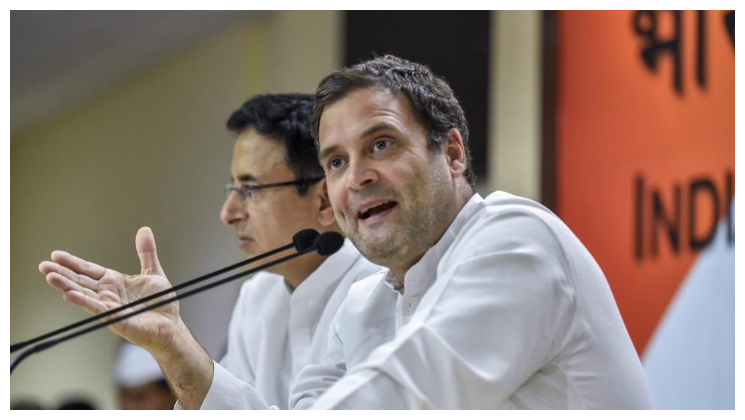 Karnataka's CM Yeddyurappa resigned before the trust vote on Saturday.
He gave a 15-minute long speech and said, "If only people would have given us 113 seats instead of 104, we would have made this state a paradise. But I will fight for the state till my last breath. We will get 28 out of 28 seats in Lok Sabha and I will win 150 Assembly seats for Narendra Modi (in the next Assembly elections),"
During the conference, Congress President Rahul Gandhi on Saturday attacked the BJP and the RSS following resignation of Karnataka Chief Minister B.S. Yeddyurappa, saying hopefully they got a lesson that institutions and will of the country cannot be disrespected.
After the crucial trust vote where BJP could not muster enough votes in the assembly, Rahul Gandhi addressed the media accusing that PM Modi of promoting corruption in Karnataka to gain support for the BJP, which emerged the single-largest party amid split verdict thrown up by the May 12 assembly election.
"The Prime Minister is encouraging corruption…," Gandhi's allege Statement.
Congratulations were in full swing among the congress after the trust vote where Janata Dal couldn't secure enough votes to keep themselves in the play.
"I hope the BJP and the RSS learnt lessons that institutions of the country and the will of the country cannot be disrespected," Gandhi said.