Royal Wedding : Priyanka Chopra is breathtaking in the Vivienne westwood Day Dress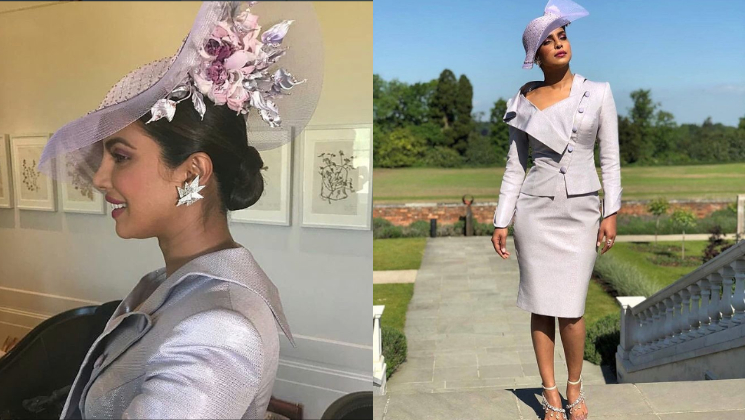 It's finally the time of the year when the Royal Wedding is happening! All the eyes are glued to the Windsor Castle where Prince Harry and Meghan Markle are getting married.
We witnessed the arrival of David Beckham, George Clooney, Serena William and our very own Priyanka Chopra at the wedding. PC looked stunning in a day dress by Vivienne Westwood and a Philip Treacy Fascinator.
Priyanka Chopra and Meghan Markle have been friends for quite some time now. She is one of the closest friends of Meghan Markle, but she was not one of the bridesmaids as the Royal couple decided to opt for a traditional British Wedding.