Rahul Gandhi: PM Modi needs Rs 3.6 lakh crore from RBI to clear his economic mess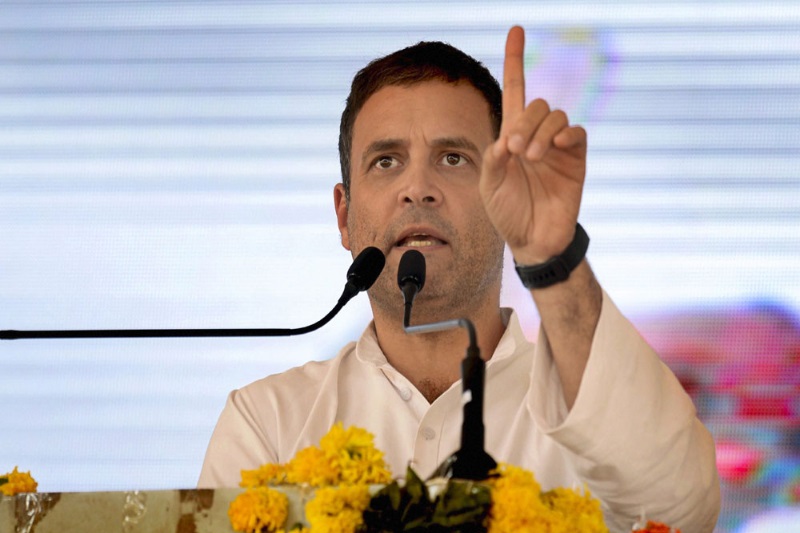 Congress president Rahul Gandhi on Tuesday yet again attacked Prime Minister Narendra Modi alleging that the Union government is trying to "fix the mess his genius economic theories have created" by seeking Rs 3.6 lakh crore from the RBI. He was referring to the alleged Finance Ministry proposal to RBI seeking the transfer of a surplus of Rs 3.6 lakh crore, to the government to recapitalise public sector banks (PSUs).
.
Referring to a report, published in the Indian Express, Gandhi took to twitter and wrote, "Rs 36,00,00,00,00,000. That's how much the PM needs from the RBI to fix the mess his genius economic theories have created. Stand up to him Mr Patel. Protect the nation."
Rs 36,00,00,00,00,000

That's how much the PM needs from the RBI to fix the mess his genius economic theories have created.

Stand up to him Mr Patel. Protect the nation. https://t.co/6BI0ePFvvH

— Rahul Gandhi (@RahulGandhi) November 6, 2018
It is to be known that currently, RBI has now a total of Rs 9.59 lakh crore, of which the Union Finance Ministry is seeking one-third. In the tweet, Gandhi also urged RBI Governor to stand up against this demand, in order to protect the autonomy of the institution and protect the nation.
Sources said that RBI has not accepted the proposed changes, as the team think that the latest proposal can adversely impact macro-economic stability. But the Union government is of the opinion that the RBI has over-estimated its capital reserves requirements resulting in an excess capital of Rs 3.6 lakh crore.
The tiff between the central bank and the government became public after RBI Deputy Governor Viral Acharya said the government should not interfere with the central bank's autonomy. He was of the opinion that transfer of excess reserves from a central bank to the government can be "catastrophic" and may ignite "economic fire".
Acharya had earlier stated, "The governments that do not respect central bank independence will sooner or later incur the wrath of financial markets."
ALSO READ: RBI is adamant and ignoring India's ground realities, claims RSS economic wing chief