Rahul Gandhi on Rajasthan polls: No parachute candidate will get ticket this time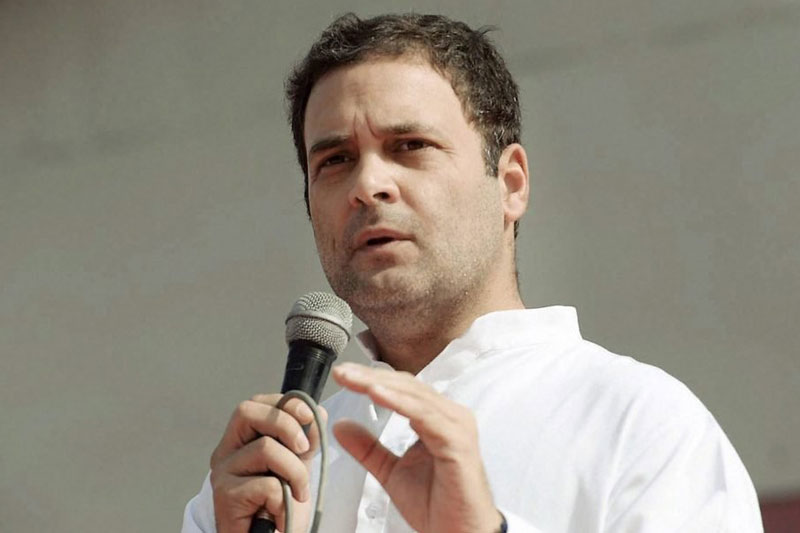 Assembly elections in the state of Rajasthan, Chhattisgarh and Madhya Pradesh are to be held in a couple of months and the Congress party is not in a mood to leave this chance. Party president Rahul Gandhi clearly stated that this time tickets will not be issued to 'parachute candidates' in the Assembly elections and only party workers would be preferred.
Launching the party's election campaign in Rajasthan, Gandhi said, "I can guarantee you this time that not a single parachute candidate will be able to get the ticket. If any such candidate comes, I will cut the rope. Congress party workers will be heard and will get the tickets."
Addressing the party workers at the Ramlila Ground rally, Gandhi assured that the party is in a good position in all the three poll-bound states – Rajasthan, Madhya Pradesh and Chhattisgarh. He said, "Party men are working on the ground and their voice will be heard by the Congress government formed after the elections."
Gandhi reached the spot after a 13-km roadshow, organised by the state Congress to showcase the strength of the party in Rajasthan. The roadshow started from Jaipur Airport and reached Ramlila Ground in a special bus. Special arrangements of drummers and folk artists at some places were made, and along with camels, elephants and bullock carts were decorated to welcome Gandhi.
Gandhi stopped his cavalcade when he saw a person on a wheelchair waiting near the Laxmi Mandir crossing to welcome him. Along with the Congress president, state chief Sachin Pilot, former chief minister Ashok Gehlot and senior leader Avinash Pande participated in the rally.