Rahul Gandhi: My understanding of Hinduism is better than BJP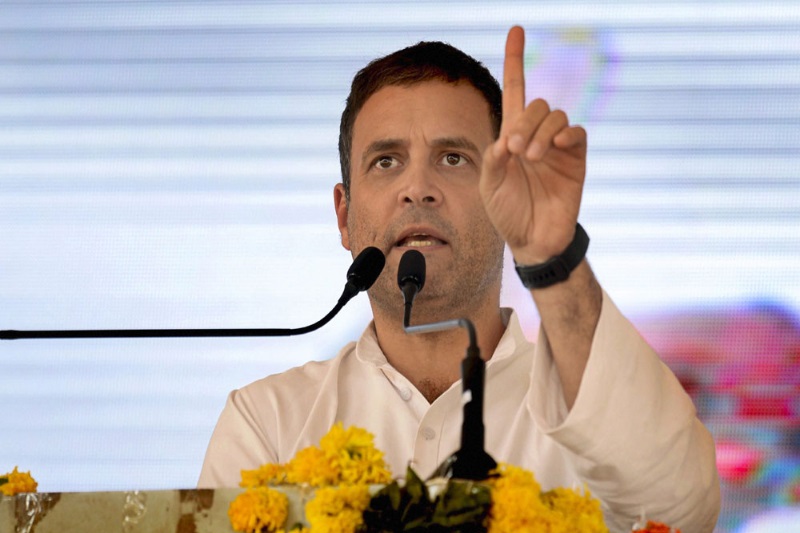 Following the BJP's jibe at Congress president Rahul Gandhi over his 'gotra', the latter hit back saying he understands Hinduism better than the BJP does. The Congress leader's temple visit was ridiculed by the saffron brigade — which is seeking its fourth term in the state — sparking a debate in the political circles.
"The most important quality that one can have is humility. It means if someone is speaking, I try to understand him.  Even if someone is angry, I don't call him a fool. I try to understand why he is angry… The BJP people don't understand the Hindu religion at all. My understanding of Hinduism is better than theirs," Gandhi was quoted as saying by NDTV.
It was in the month of July when just after a fiery speech in the Lok Sabha Rahul Gandhi went on to hug Prime Minister Narendra Modi and said, "The BJP, the RSS and the PM Modi helped me understand what it means to be with the Congress, what it means to be an Indian, what it means to be a Hindu and a Shiv bhakt."
With weeks remaining for the Assembly Elections in Madhya Pradesh, Rajasthan and Chhattisgarh, the political debates are hovering around religion which seems to the clinching factor. Madhya Pradesh Congress' promise of building cow shelter and held religious yatras, BJP alleged that the opposition is playing on soft Hindutva to garner votes.
Rahul Gandhi's visit to Ujjain's Mahakaleshwar temple on Monday was questioned by BJP's Sambit Patra, who asked him what his gotra was. Veteran leader and National Conference chief Omar Abdullah countered that with a jibe to Patra through a tweet. "rather he was asked what his agenda is, what his plan for job creation is, what his plan for agriculture is, what his plan to combat inflation is…" he tweeted.
ALSO READ: BJP calls Rahul Gandhi's temple visit 'fancy dress Hinduism', asks Gotra