Rishi Kapoor's ancestral home to be converted into a museum: Pak minister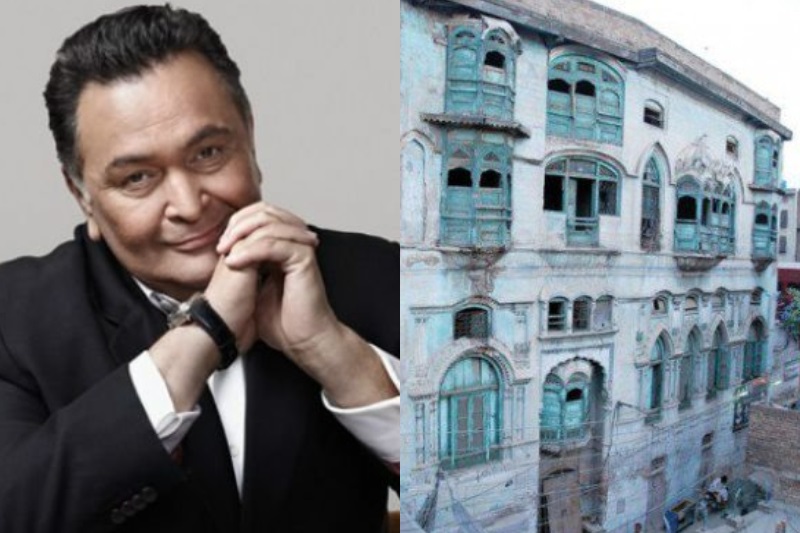 After laying foundation stone for Kartarpur corridor, Pakistan likely to convert Bollywood actor Rishi Kapoor's ancestral home into a museum in Peshawar.  Notably, Rishi Kapoor had once made a call requesting Pakistan to convert his Peshawar's ancestral home into museum.
The development comes in a press briefing which was attended by several Indian journalists late on Wednesday night. The announcement was made by Pakistan Foreign Minister Shah Mahmood Qureshi.
"There was a call from Rishi Kapoor, who said that his family's home should be made into a museum or some sort of institution," Shah said adding that so you can tell him we have made a decision to make it (a museum).
Naeemul Haq, special assistant for political affairs to Prime Minister Imran Khan said that the premier was very keen on preserving the history and heritage of Peshawar. "He has a special interest in restoring these places to their original glory.  Rishi Kapoor's request will be met very positively," he said.
During India tour in 2016, Minister of state for interior Shehryar Khan Afridi had received a call from Rishi Kapoor pertaining to his Pakistan's home. During that time, Afridi was an MP from Khyber-Pakhtunkhwa province and Imran Khan's Pakistan Tehreek-e-Insaf party was in the opposition.
"He had called me and talked about making his ancestral home into a museum. Now the federal and provincial governments are working on this and it will happen soon," Afridi said.
Notably, the Kapoor Haveli in Qissa Khwani Bazar was built by Basheswarnath Kapoor, the father of acting legend Prithviraj Kapoor. Raj Kapoor, the son of Prithviraj Kapoor, who was born in the house in 1924.
The top floor of the five-storey house at Dakhi Nalbandi, Peshawar's highest point was collapsed years ago but about 60 rooms still survive. After the Kapoor family left Peshawar following the Partition in 1947, the building's ownership passed through several hands.
Apart from Rishi Kapoor, Bollywood legend Dilip Kumar's ancestral home too is located near the Qissa Khwani Bazar. Pakistani authorities have tried to acquire the crumbling building in recent years so that it could be preserved as a national heritage site but their efforts went into vain because of legal cases.
Dilip Kumar spent several years of his childhood in the Qissa Khwani Bazar or the "Market of Storytellers," where travellers and traders from across Central Asia gathered to swap tales.
Also read: New York: Shah Rukh Khan, Gauri and Suhana visit Rishi Kapoor