Telangana Assembly elections: PM Modi is not an honest Prime Minister, says Rahul Gandhi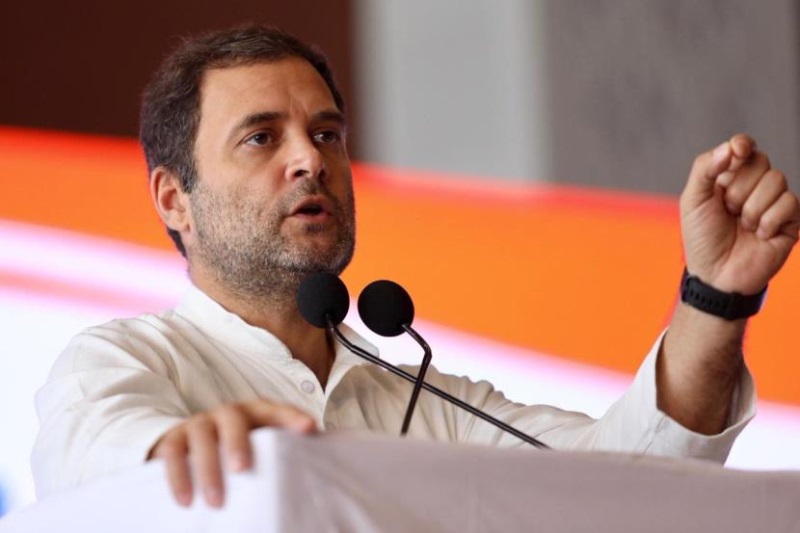 While speaking at the convention on "KG to PG recognised institutions in Telangana for 'Change and Existence", Congress president Rahul Gandhi asserted that PM Modi has broken every single promise made by him, including being an honest 'Prime Minister'.
Stressing on farm loan waiver, Rahul Gandhi said, "if the Prime Minister of India can forgive three lakh fifty thousand crore of 15 people of the richest people in the country, then he should be ready to waive of the loan of India's farmers."
He further said, "We are not asking for any free gift for farmers, we are just saying that whatever you do, you treat everyone fairly. If you are treating the richest people in the country, and you are giving them loan waiver, then you owe that to the farmers of the country."
"The Prime Minister made promises of depositing Rs 15 lakh in the bank account of every citizen, two crore jobs to youth every year, farm loan waiver and a just minimum support price for farm produce. Modi also promised that he will be the 'chowkidaar' of this country and not the PM. You have seen that he has broken every single promise. He has broken the promise of being an honest prime minister," the Gandhi scion noted.
Taking on caretaker Telangana Chief Minister K Chandrasekhar Rao, he said, "The CM made many, many promises but do not deliver on them." Rahul Gandhi also said Rao got a golden opportunity to build a newly created state and do things in a fresh way but he fritted it away by "indulging in corruption and promoting family rule".
Referring to the Congress manifesto, the Gandhi scion promised health insurance for the staff of private educational institutions recognised by the government, "reasonable" power tariff and reduction in municipal and property taxes. "If voted to power, the Congress-led alliance will also try and revive thousands of minority institutions that failed as a result of the policies of the TRS government," he concluded.
Importantly, the Telangana Assembly elections are scheduled to be held on December 7 to elect representatives of 119 constituencies. The counting of votes will take place on December 11.
Also Read: Telangana Assembly elections: PM Modi describes TRS and Congress 'two sides of the same coin'