Rajasthan Assembly elections: Rahul Gandhi's loan waiver the main catch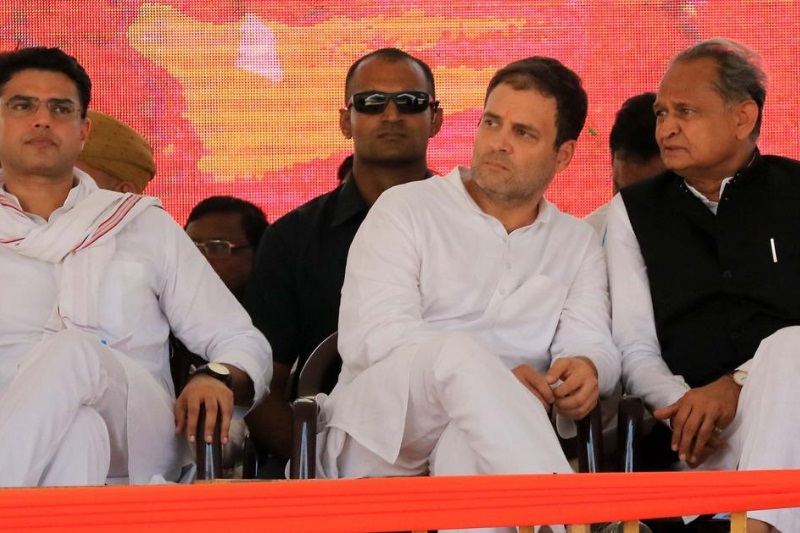 Days ahead of Rajasthan Assembly polls, Congress President Rahul Gandhi on Monday promised farm loan waiver in ten days if the party forms government in the state.
While addressing at huge election rally in Jaisalmer district's Pokhran Assembly constituency, Rahul Gandhi asserted that he had said the same thing in Punjab and Karnataka elections and the Congress governments there have waived loans of farmers
He said, "You are going to make Congress party's government in the state. Within ten days of government formation, Congress will waive farmers' loan in the state." "You can ask any farmer in those states. I do not make false promises. Whatever I say I do. We will do what we are saying from this stage, the Gandhi scion added.
He further noted that India has reached this height because of the youth, women, farmers of the country and their hard work. "The prime minister insults your ancestors when he says that the people of this country did not do anything before he came," he added.
Earlier, in the day, Rahul Gandhi paid obeisance at the 13th century dargah of Sufi saint Khwaja Moinuddin Chisti in Ajmer. He was accompanied by Rajasthan Congress chief Sachin Pilot and former state chief minister Ashok Gehlot.
On Sunday, the state leadership of Congress expelled its 28 leaders, including nine former MLAs and an ex-Union minister. The move comes after all the 28 leaders filed nominations against the party's official candidates.
It is to be known that the Rajasthan Assembly elections will take place on December 7 and the results will be announced on December 11, along with four other states.
Also Read: Rajasthan Assembly elections: Congress expels 28 leaders