Rajinikanth Urges Fans Not To Protest His Decision On Political Entry
Rajinikanth requests fans not to request him to join politics as it hurts him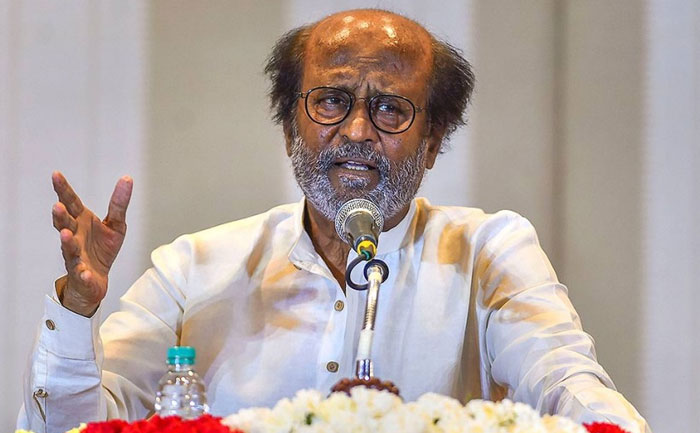 South megastar Rajinikanth's fans have been protesting his decision not to join politics. The Thalaiva soon took to social media and asked them not to indulge in protest as it pains him. The superstar's fans have gathered at the Valluvar Kottam here on Sunday. They are demanding that he reconsiders his decision.
Taking to Twitter Rajinikanth wrote, "Some of my fans along with expelled cadres of Rajini Makkal Mandram have protested in Chennai against my decision of not entering politics. I have taken my decision, I appeal to everyone to not indulge in such things (protest) as it pains me."
Check out his tweet here:
— Rajinikanth (@rajinikanth) January 11, 2021
The fans raised slogans like "Vaa Thalaivaa! Vaa!" (Come Leader, Come) and "Ippo Illana Eppavaum Illa" (If not now, never). They told the actor that he can beat anything as he has the strength and conviction to do so.
In December, Rajinikanth, on the brink of launching his political party had backed out citing health reasons. The actor was hospitalised for blood pressure fluctuation during a shoot in Hyderabad.
"My hospitalisation was a warning given by God. My campaign will impact health amid the pandemic," he said, days after he was hospitalized for blood pressure fluctuations during a shoot in Hyderabad.
Also Read: It's official Superstar Rajinikanth not to enter or launch political party!