Raksha Bandhan 2020: 10 Unique Gift Ideas for Brothers & Sisters On Rakhi
The Top 10 Raksha Bandhan Gift Ideas You Should Consider For 2020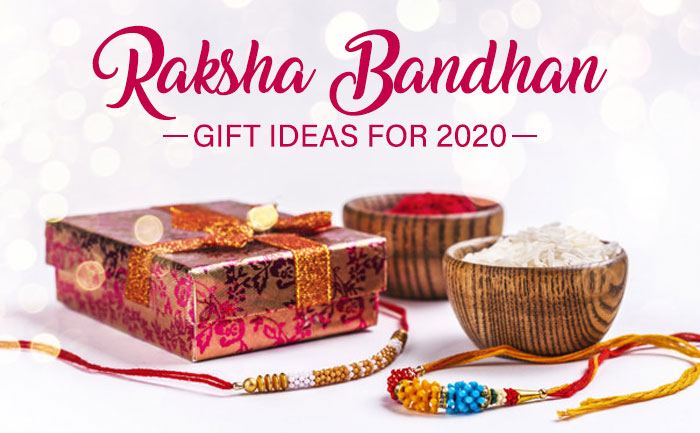 Brothers and sisters share a special bond throughout their life. Raksha Bandhan is an Indian festival that celebrates this bond with zeal across the country. This year it is being celebrated on August 3, 2020.
A brother-sister relationship is painted in vivid colours. They love, fight, share secrets, and are each other's best frenemy. The varying roles that brothers and sisters play throughout life is what makes their relationship beautiful and pious.
Raksha Bandhan is an occasion of merriment, love, and family bonding that is unmatched. This festive event is celebrated with zeal and traditions across India. According to the Raksha Bandhan rituals, the sister ties a rakhi (auspicious thread ) on the brother's wrist, performs aarti, and offers sweets to the brother. In return, the brother vows to protect the sister and they exchange the gifts.
To help brothers and sisters find a gift for each other, we have jotted down Raksha Bandhan gift ideas for 2020
Top 10 Raksha Bandhan Gift Ideas for 2020
.1. Desi Attires: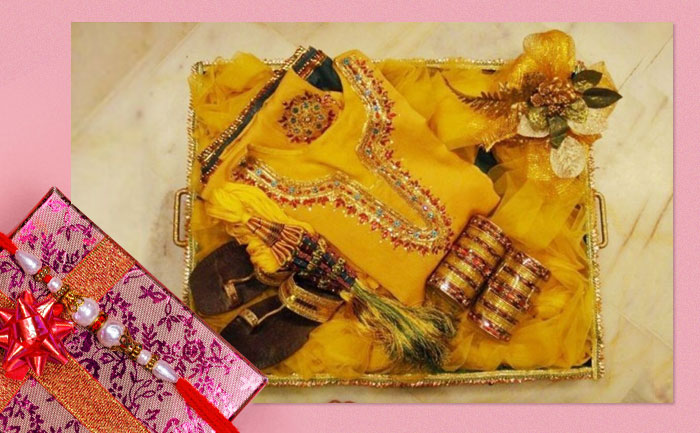 All through the day, she is scrolling through her Instagram feed ogling Sabyasachi lehengas. (Well, har ladki ka sapna hota hai Sabayasachi pehna!) Every Raksha Bandhan, you promise to fulfill all her wishes. This year on Rakhi day, make her dreams come true by gifting her a desi attire inspired by Sabyasachi design. There are several apparel stores offering kurtas, sarees inspired by great designers. All it takes is a little research. Let the Indian-ness shine!
2. Cord Winders: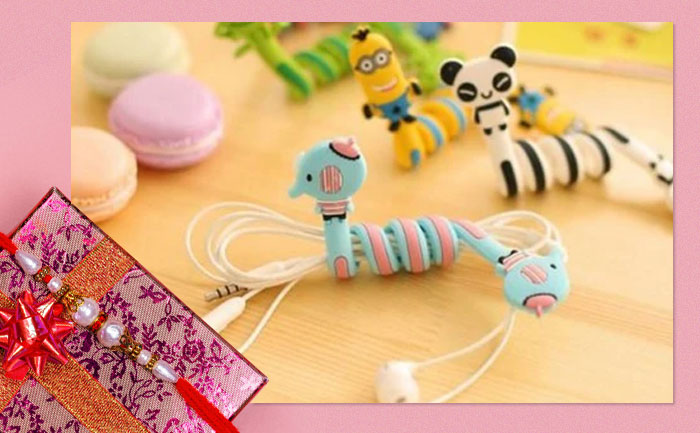 His table is messed-up with ever-lasting wires, and he always ends up taking your earphones because he never finds his in the right condition. Put an end to all the daily nok-jhok by getting him cord winders. Silicon cord winders as minions, panda, elephants, monsters can control pesky, tangled wires of earphones and chargers. Ease his life a little bit because he has always ensured that you lead a smooth life.
3. Plants: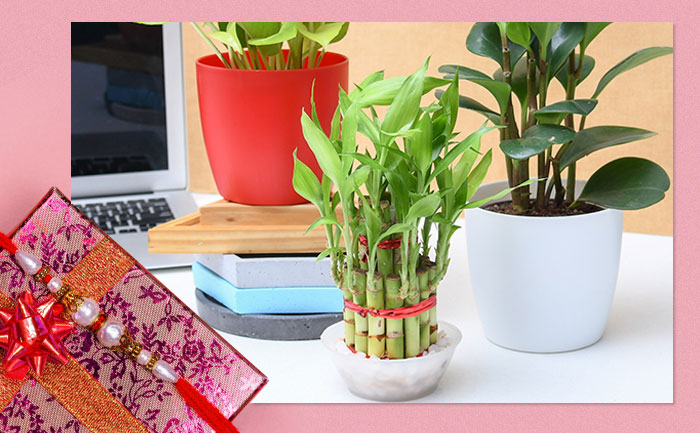 You both love plants. That is the only common between you. 2020 is the year of saplings rakhi. These are eco-friendly rakhi containing seeds that can be nurtured into a plant. So, sow seeds of siblinghood, and later taste the sweet fruits of love. It is one of the ecological gift ideas for Raksha Bandhan 2020 that will beautify your home and relationship with happiness and health in abundance.
4. Bluetooth Speakers: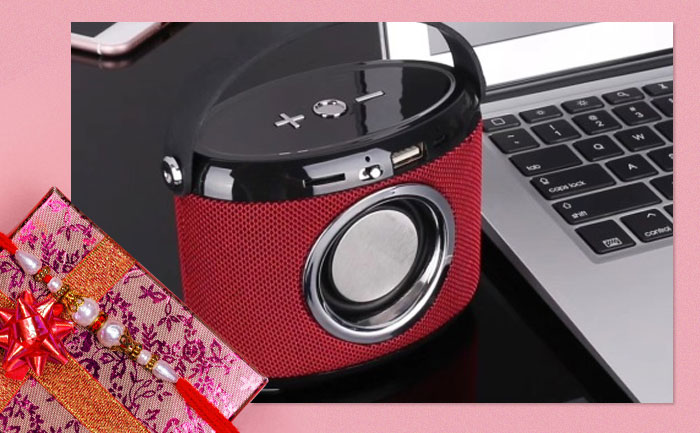 Every music lover will appreciate the gift of Bluetooth speakers that gives them the liberty to listen to music on the go. If your sister is a melophile (the person who loves music), then this is for her. Several renowned electronic brands offer Bluetooth speakers that sound good as well as are stylish. Pick one wisely for her.
5. Popcorn Maker: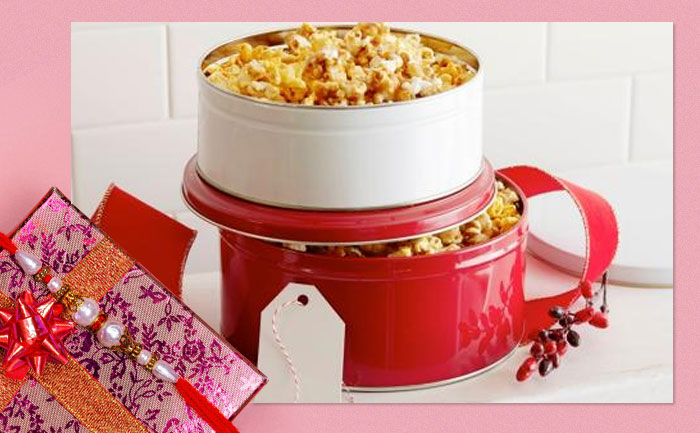 He loves popcorn, and you love him (though, you will never admit it personally.) Why not give him something on Raksha Bandhan he wanted to buy and score some points. Get him a popcorn maker. Nothing matches the bowl of warm, crunchy, salty air-popped popcorn. Choose the one that doesn't require oil because he is a fitness fanatic. A good sister checks all the boxes right before buying a gift.
 6. Scratch World Map: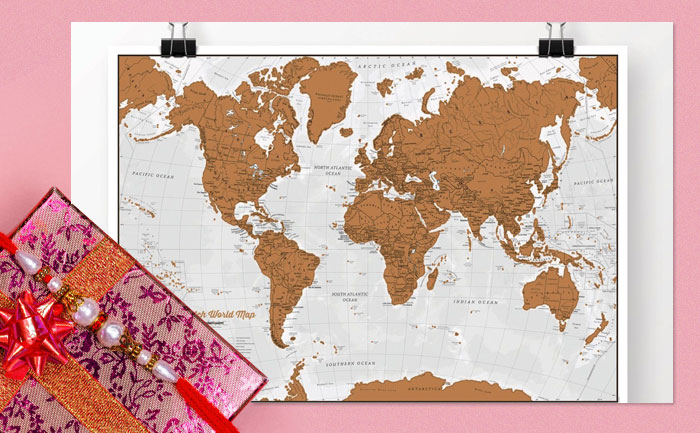 For a sister, jo bas ghumna chahti hai, duniya dekhna chahti hai par, rukna nahi chahti, scratch world map is one of the best rakhi gift ideas for her.The passionate traveller bitten by the proverbial wanderlust will love the gift to the core. The scratch world map allows her to scratch the places she has travelled. Once done, it will reveal a new colour. Now, this is cool!
7. Peek-a-Boo Boxes: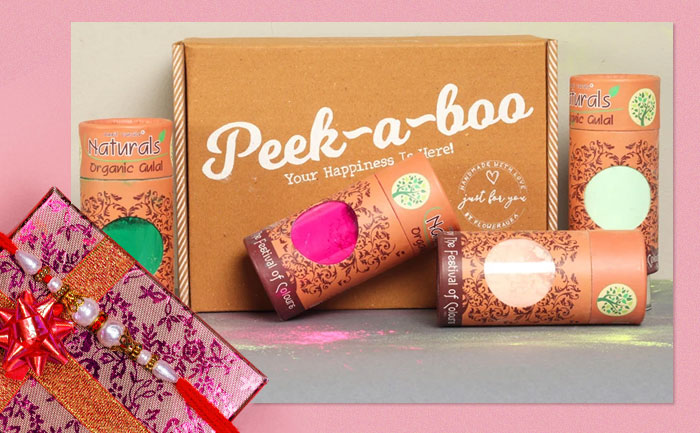 When you can't choose between gifts to give her, go for peek-a-boo boxes. It is a happy gift. The peek-a-boo boxes come loaded with all the stuff that she loves. From chocolates to teddy bears to earrings to make-up pouches and whatnot. Let her unbox happiness and love.
8. Personalised Range: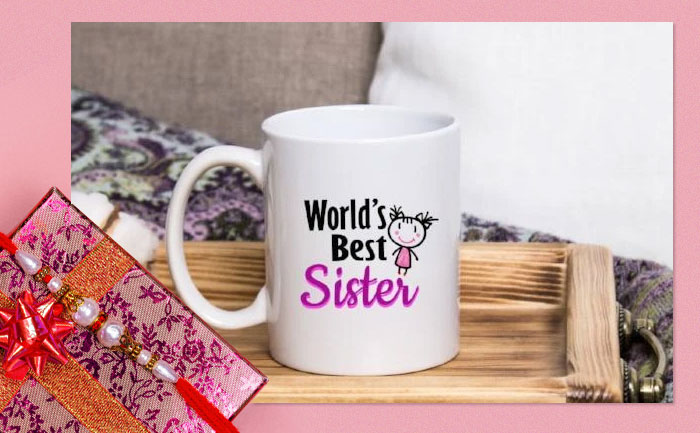 Browse Raksha Bandhan ideas for 2020, and you are bombarded with personalised gift choices. It is because anything and everything can be personalised, and these gifts charm the receiver like none other. From tote bags to coffee mugs to cushions to apparels, you can customise any token with her picture. If you want something more unique, you can go for caricatures, fridge magnets, explosion boxes, passport wallet, etc.
9. Essential Oil Diffuser: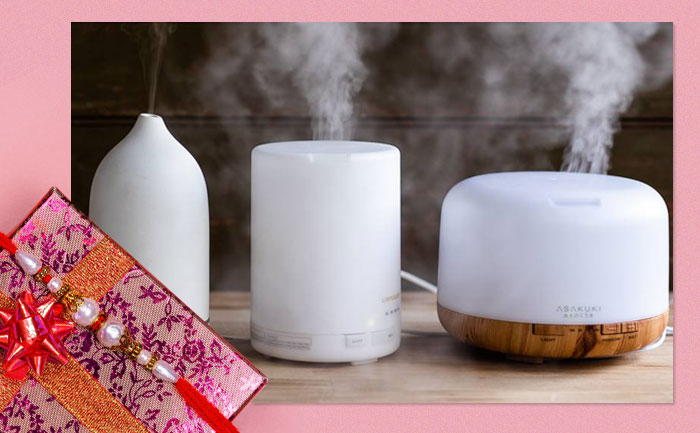 At the end of the day, all one need is essential oils to rest and relax. An essential oil diffuser with bottles of fragrant lavender oil, Jasmine oil, Rose oil, Citrus lemon oil, Sandalwood oil is the perfect Raksha Bandhan gift for both brother and sister. The diffuser will create a relaxing atmosphere in no time, thus helping you both unwind and have a restful night.
10. Combos and Hampers: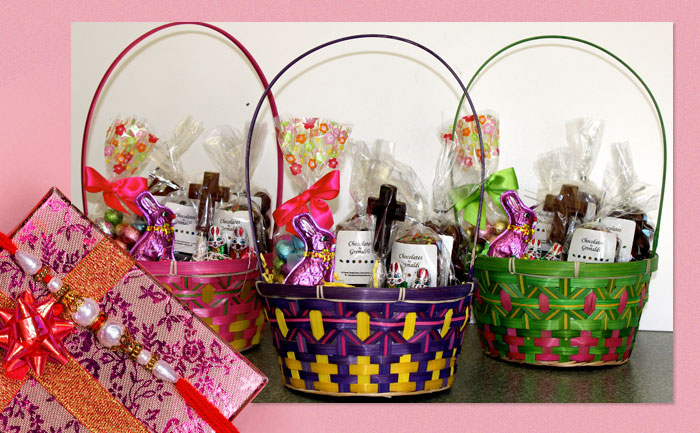 Raksha Bandhan is a festival of sharing cheerful smiles. When she gets you rakhi with chocolates, as a big brother, you must give her something special just like combos and hampers. Beauty hamper, gourmet hamper, flower-cake combo, are some of the idyllic choices for her.
These Raksha Bandhan gift ideas are as unique and beautiful as your relationship. Pick the perfect one for him or her.
Happy Raksha Bandhan
Also Read: Raksha Bandhan 2020: Date, History, Significance And Muhurat Timing