WWE Rumors: Randy Orton Might Have Teased Plans To Join AEW In Instagram Post
Randy Orton tags Cody Rhodes in Instagram post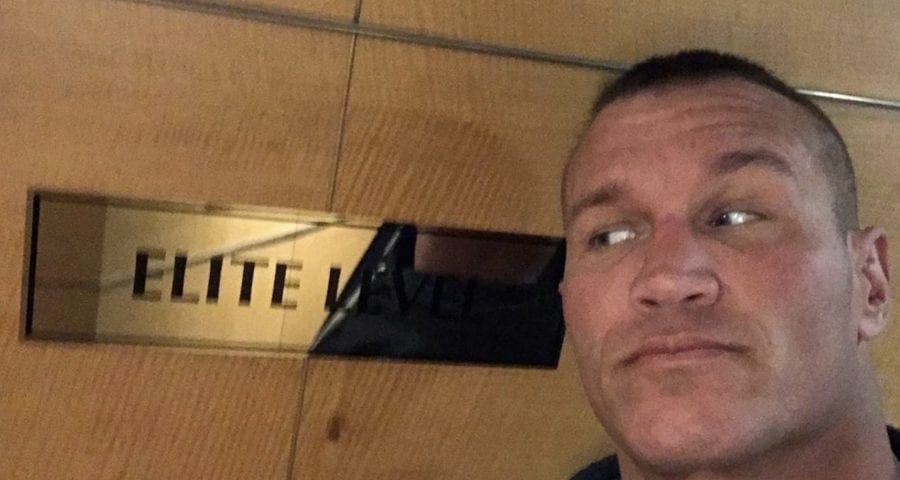 Randy Orton just stirred the rumour beehive by posting an ambiguous photo on Instagram. He went ahead and tagged AEW EVP Cody Rhodes in it too. In addition, Randy also tagged AEW World Champion Chris Jericho, Dash Wilder, Scott Dawson and Luke Harper.
Two former WWE bigshots, namely Chris Jericho and Dean Ambrose, have already allied with AEW. Dean Ambrose has formerly lashed out against WWE comparing it to being in jail. Jericho also took a shot at WWE creative at AEW's Dynamite.
Early Monday morning, Orton shared an Instagram photo of himself standing next to a sign that read 'ELITE LEVEL' with a simple caption that hinted at the clock ticking on something. The Legend Killer was careful not to mention any rival company in his post.
Randy Orton surprised a few by also tagging in Elias and NXT's Riddick Moss as they aren't superstars thought to have plans of leaving WWE in the near future, as noted by
WrestlingNews.co.
Chris Jericho, not to be left out in the rumour-fueling fun, replied to Orton's photo within the first two hours, asking the apex predator to "send in a tape and some pix and I'll see what I Can do…"
This isn't the first time Randy Orton has fuelled the flames though. A few weeks earlier, Orton praised AEW during a live stream. He also mentioned he would like to work with Sammy Guevara.
The 13-time World champion said, "That AEW looks f**kin' cool, huh? The show started…i'll tell you what it's that big show feel. Cody and Sammy Guevara, that kid can do some sh*t. I'd love to work with that kid. They had a great match. I thought that opening the show with that match is a good idea and well received."
Randy Orton: "That AEW looks f**kin cool, huh?" pic.twitter.com/PnTVdpqYjm

— Angel – WrestlingNews.co Owner (@AngelAramboles) October 21, 2019