Coronavirus Outbreak: Rashami Desai gets screened on the sets of 'Naagin 4'
Amidst of coronavirus outbreak, Rashami Desai gets tested by lab officials on the sets of 'Naagin 4.'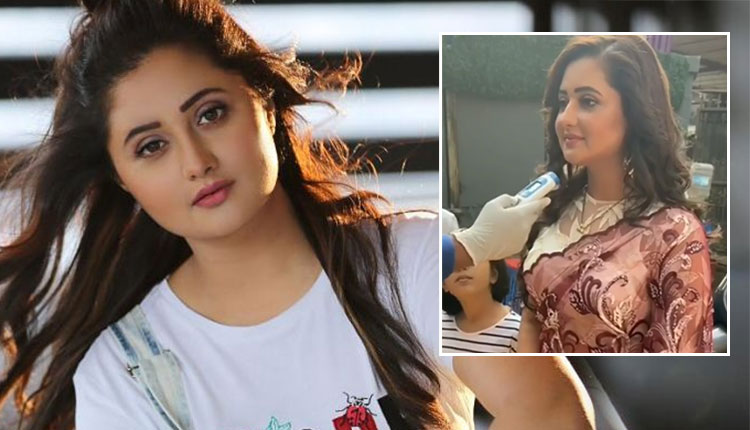 The deadly Coronavirus has taken over the world and the Internet alike, all the citizens have become more cautious in concerns to their and everyone's well-being including celebrities in the entertainment industry are taking it upon themselves to lead the way in urging fans to take precautions amid the spread of coronavirus.
Something similar took place on the sets of 'Naagin 4,' former 'Bigg Boss 13' contestant, Rashami Desai was screen-tested by the lab officials and the actress seemed quite cooperative as well. She also asks them whether the results are normal to which, he says yes and she starts smiling and winks at the end of the video.
In Ekta Kapoor's supernatural drama, Rashami Desai will be playing the role of Shalaka. Apparently, she has replaced actress Jasmin Bhasin who quit the show a month back. Shalaka's mannerisms will be a lot like Nayantara played by Jasmin Bhasin.
Talking about the coronavirus outbreak, the number of novel coronavirus cases in India rose to 116 on Sunday, which includes one death each from Delhi and Karnataka.
The central and state governments have over the last few days shut down schools, colleges, malls, and cinemas, closed most border check-posts, quarantined international air passengers, and issued advisories asking people to practice social distancing, to slow down the spread of the disease.
As part of the preventive measures against the virus, the offices are encouraging their employees to work from home, festivals and convocations stand cancelled. Parliament has also barred visitors.
ALSO READ: Coronavirus Pandemic: Steven Soderbergh's Contagion Is The Most Watched Online Film