Coronavirus Pandemic: Steven Soderbergh's Contagion is the most watched online film
Coronavirus Pandemic: Steven Soderbergh's 'Contagion' is most-searchable film amidst coronavirus outbreak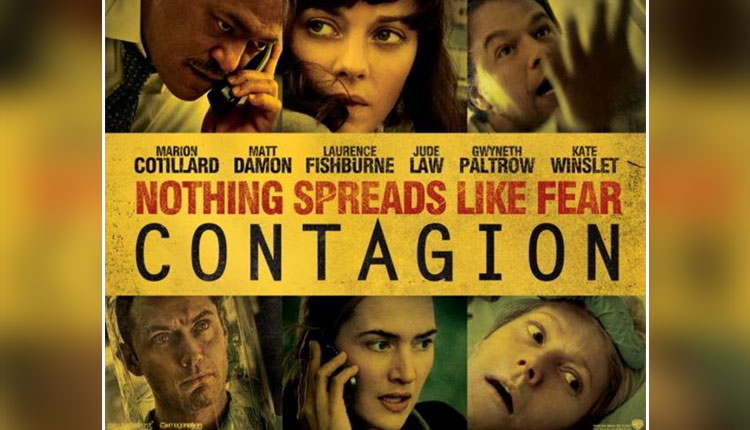 As the world is reeling under the Coronavirus pandemic, Steven Soderbergh's Academy Award-winning 2011 film 'Contagion'is one of the most watch films online. The film is even trending on Amazon Prime and iTunes and is also the second most-watched movie in Warner Bros' catalogue. The reason being the remarkable similarity between the film's plot and coronavirus outbreak.
Starring Gwyneth Paltrow, Jude Law, Laurence Fishburne, Kate Winslet, Marion Cotillard, and Jennifer Ehle, 'Contagion' tells the story of a virus called MEV-1 transmitted by fomites. Gwyneth Paltrow's character dies mysteriously after she travels to Hong Kong and gets back to the US. The symptoms begin to spread like wildfire across the US and is declared an epidemic. The similarity between the film's plot and the coronavirus outbreak has drawn the attention of people.
The Gwyneth Paltrow, Matt Damon, and Jude Law starrer was reported to be downloaded by users at an alarming rate.
'Contagion' screenwriter Scott Z Burns told a news portal that the hysteria surrounding the virus is the reason for the renewed interest in the film. He also added that the similarities between 'Contagion' and the coronavirus are accidental.
World leaders have joined hands and are urging citizens to isolate themselves indoors. While Italy and Spain have gone in lockdown and the US banning all flights to and from the country, the Indian government is also taking various steps to ensure the safety of the citizens of the country. The virus transmitted from a food and animal market in China's Wuhan city has killed over 5,000 people and infected more than 134,000 globally. The outbreak has been declared a pandemic(An epidemic occurring worldwide) by the World Health Organisation (WHO).
The number of novel coronavirus cases in India rose to 116 on Sunday, which includes one death each from Delhi and Karnataka.
Also Read: Elon Musk Believes Malaria Medicine Could Help Treat Coronavirus