Rashami Desai warns ex-boyfriend Arhaan Khan for THIS reason
In Rashami Desai's Instagram live, she has warned Arhaan Khan against using the pictures and videos from their personal moments to gain publicity.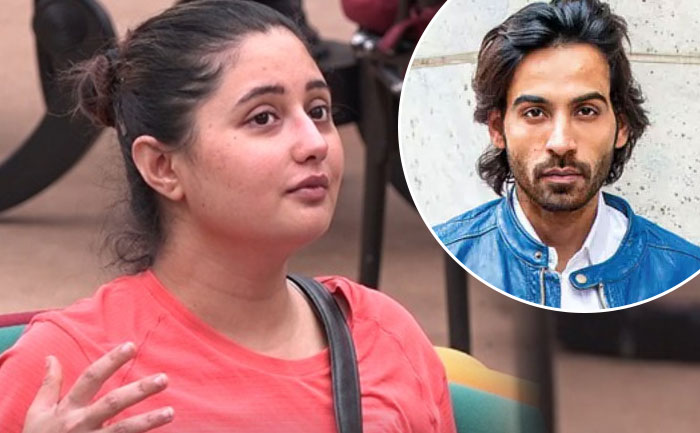 Rashami Desai and Arhaan Khan have been hitting the headline due to the 'bank detail leak' controversy which states that Arhaan transferred money to his account while Rashami was still inside Bigg Boss 13. Now, the actress spoke about her breakup and warned her ex of not trying to pull off any publicity act with their private pictures and videos.
Recently, the 'Dil Se Dil Tak' actress went live on her Instagram handle to communicate with her fans amid the lockdown and spoke in detail about her breakup with Arhaan Khan, she said, "There are many articles claiming sources are being written. I don't understand where did I go wrong. I don't have time to invest my energy in small and petty things. I did not open my mouth in the Bigg Boss 13 house, why will I speak now. People have been taking advantage of me and I accept my fault. I am a strong woman and not a bechari, I can take care of myself."
Further continuing, she spoke on how she wants to move on, "I have helped people but people are shameless they don't even respect that. I don't owe any kind explanation to anyone. I am very happy that I have so many people in life, who love me like Devoleena and my family. They have stood by me and they know who I am and what all I have done in life. Yes, I was hurt when I learnt about my (ex) past and was hurt, broken, but now the kind of reports that are coming out I am taking this as an experience."
"I did not utter a single bad thing about that person and I still do that. I expect whatever personal pictures, videos of our personal moments we have stay personal and are not used for publicity. And if it happens I think then you can stoop to any level. I just want to move on." she concluded.
On the work front, Rashami Desai is currently seen in Ekta Kapoor's supernatural drama 'Naagin 4' as Shalakha.