"Unfair" to pick on India when most teams fare poorly overseas: Ravi Shastri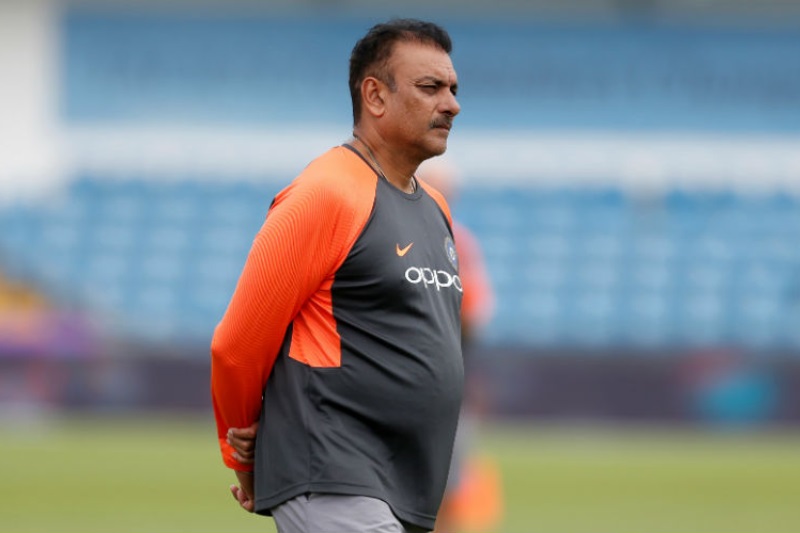 Indian head coach Ravi Shastri on Sunday fired a question back at the media when asked about the importance of the upcoming series against Australia.
Stating that it was all an "unfair" business, Shastri said, "You have got to learn from your mistakes. When you go overseas and when you look at teams that travel around now, there aren't too many sides (that travel well).
Australia did for some time in the 90's and during the turn of the century. South Africa did it for a while and other than these two, in the last five-six years, you tell me which team has travelled well. Why pick on India?"
He distinctly singled out the failure to seize the big moments which was what led to their failure in the Test series in England and South Africa earlier this year.
India lost the Test series against South Africa 1-2 when they toured the rainbow nation at the beginning of the year and failed in their next major international assignment in England, where the scoreline was 1-4 against them.
Said Shastri, "We have spoken about seizing the big moments. If you look at the Test matches, the scoreline really doesn't tell you the real story. There were some real tight Test matches and we lost some big moments badly, which cost us the series at the end of it."
He added, "It could have been an hour in a session over four days whether it was SA or England. Either as a batsman or a bowler and see what happens after that."
Refusing to accept the fact that the Australian team has lost its shine and an aura of being 'invincibles' at home, Shastri further commented, "I don't think so. I think once you have a sporting culture in you, you will always have that. I have always believed that no team is weak at home. We might have three or four players not playing when a team comes to India God forbid but if anyone thinks it's a weak team, you will be surprised.
"Similarly, we are taking no prisoners and we want to go out and put our best foot forward, focussing on our game rather than focussing outside," he added.
The coach also sounded confident of his bowling attack doing well Down Under when he said, "I think they (Pacers) should enjoy bowling on these pitches if it's like the pitches we have seen in the past. It's important to stay fit as a unit."
Echoing what former Australian cricketer Michael Hussey had said when he spoke of India missing the services of Hardik Pandya Down Under, Shastri opined, "One player we will miss is Hardik Pandya, who has had an injury. He gave us that balance as a bowler as well as a batsman, which allowed us to play that extra bowler. Even now we have got to think twice. Hopefully, he will get fit soon and if fast bowlers do well, we might not miss him then."