RBI's board meeting underway; will the rift with government end?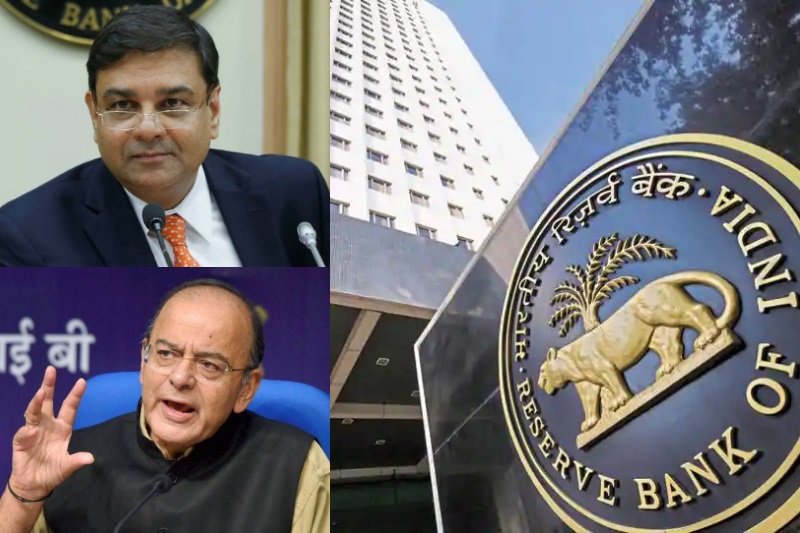 Amidst ongoing rift between centre and Reserve Bank of India (RBI), a crucial board meeting of the central bank has begun. It is to be noted that this is the first meeting since the rift between centre and RBI came out publically.
The finance ministry has recommended that the board of RBI – which functions in an advisory capacity – draft regulations to enable setting up of panels to oversee functions.
These functions would include financial stability, monetary-policy transmission and foreign-exchange management. So far, despite the RBI board's advisory capacity, the bank Governor and his team have been taking their own decisions.
Finance Ministry nominees including S Gurumurthy, Subhash Chandra Garg and Rajiv Kumar  will take on RBI Governor Urjit Patel and his team over issues ranging from the bank's reserves to micro, small and medium enterprises (MSME) credit – though both sides are in favour of reaching common ground.
The rift between RBI and the government is over three key issues – which includes excess reserves in the bank. The RBI has an excess reserve of Rs. 3.6 lakh crore, which, the government says, can be used for development, sources said. The bank contends that keeping extra reserves are essential in view of possible emergencies.
The centre is also concerned about the bank's lending instructions on banks that have massive bad debts and a low capital base. The RBI has barred 11 state-run banks from lending and demanded that they shore up their capital base.
On lending to non-banking financial companies and MSME, the bank contends that there is enough liquidity in the market and defaulting NBFCs are individual cases. The government contends that the RBI should allow banks to lend more to these sectors, especially the MSMEs, which employ 12 crore people and suffered due to demonetisation.
On easing of "Prompt Corrective Action" – a set of rules that come into action when ailing banks breach regulatory requirements – the government maintains that the existing framework is hurting credit flow in the economy but the bank is averse to any change.
After the rift came in public, a media section reported that RBI governor Urjit Patel may resign.
The RBI board currently has 18 members (although it can have up to 21), including Urjit Patel and his four deputies. The 13 others were nominated by the government; they include two Finance Ministry officials – the Economic Affairs Secretary and the Financial Services Secretary.
Last month, centre invoked a section of the RBI Act that empowers it to issue directions necessary for public interest to the RBI from time to time, after consultation with the bank's governor. In a speech, RBI Deputy Governor Viral Acharya spoke about the independence of the central bank, arguing that any compromise could be "potentially catastrophic" for the economy.
Also Read: RBI Governor Urjit Patel may resign on this date amid spat with government