Red Dead Online goes supernatural with its new Halloween mode Fear of the Dark
Fear of the Dark is a terrifying new limited-time addition to Red Dead Online Showdown Modes.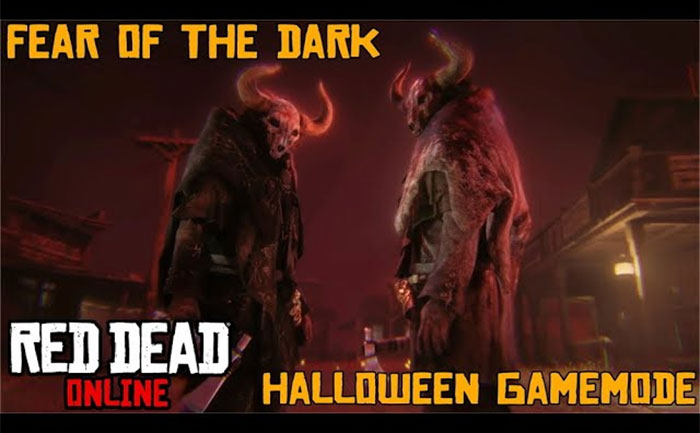 Red Dead Online has come up with a new Halloween multiplayer mode and it sounds interesting to say the least. The Fear of the Dark multiplayer mode is a Halloween game event that's already running and will go on till 12th November. It sounds like the mode will be a curious take on Red Dead Online's player vs player encounters.
The game matches a team of "Night Stalkers" against a team of hunters. However, the hunters will have their work cut out for them. In a challenging twist, the Night Stalkers are going to be "supernaturally fast, tough, and strong". The hunters still have a chance to overcome the David vs Goliath odds though.
According to a post on Rockstar Games official website, "The Night Stalkers' powers, however, are tied to the skull masks strewn about their stomping grounds. The more masks the Hunters get their hands on, the weaker the Night Stalkers become, while the Hunters' own weapons grow stronger.
Hunters can only succeed in this new mode by collecting all of the masks and killing all remaining Night Stalkers. Night Stalkers can win by either wiping out the Hunters or surviving until the time limit expires."
Fear of the Dark could become quite a feisty battle for dominance if the hunters can even the odds.
The game also rewards players with extra gold and Red Dead Online dollars if they can complete before 3rd November.
After the initial disappointment of the supposed zombie sighting in Red Dead Online coming to nothing, this limited time mode will be a treat over the Halloween weekend.
ALSO READ: Google To Launch Stadia On 19 November With Red Dead Redemption 2 & Mortal Kombat 11