REJCTX 2 Trailer: Esha Gupta starrer is Bold and Dark
REJCTX 2 Trailer starring Esha Gupta is intense and filled dark secrets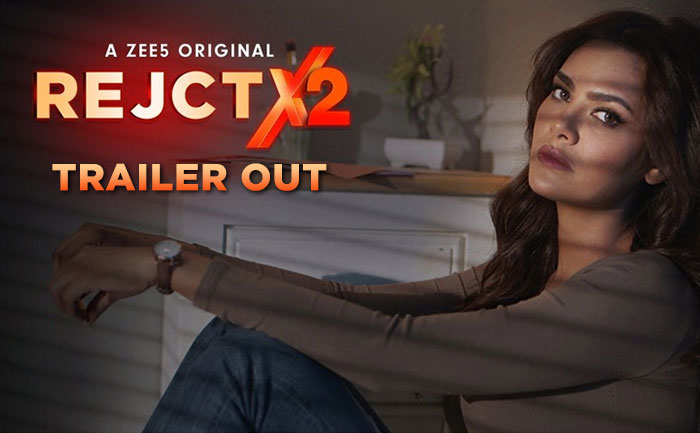 The second installment of ZEE5's thriller series REJCTX is all set to premiere this month. The dark series features Sumit Vyas and Esha Gupta as leads in the upcoming thriller drama. The edge of the seat musical thriller embarks on a journey with a young cast. Esha Gupta is making her digital debut with ZEE5's REJCTX that is a coming of age story of a group of youngsters.
The story revolves around the lives of seven Indian students studying in The Jefferson World School. It is filled with dark secrets, intrigue, and whodunnit.
The makers have unveiled the trailer of intense drama filled with dark secrets. Watch the trailer here:
As the trailer depicts, the show's narrative will revolve around the mysterious character 'X'. The kids are anxious to know his/her real motive and also want to confront him. Season 2 will see the addition of Tanvi Shinde (Yesha).
The second season of this Goldie Behl directed and produced series is high on action and drama. The second season has an ensemble cast of Ahmed Masi Wali, Anisha Victor, Pooja Sundar Shetty, Ayush Khurana, Prabhneet Singh, Rishi Khakbar, Esha Gupta and Sumeet Vyas.
REJCTX 2 will be streaming on ZEE5 from 14th May 2020.
Also Read: Esha Gupta Gets Trolled for Tweeting 'Republic Day' Greetings on 'Independence Day'