New Rahul Gandhi chairs CWC meet, revamps strategy to target BJP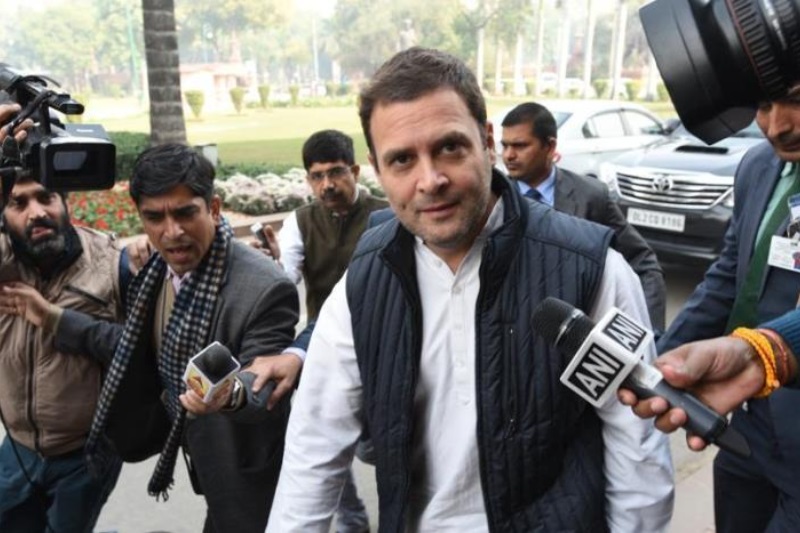 After a thunderous impeccable speech in Monsoon Session of Parliament on Friday during the 'No Confidence motion' to nail the Prime Minister Narendra Modi and BJP, Congress president Rahul Gandhi is chairing the first meeting of the revamped Congress Working Committee (CWC) on Sunday. The party president will take a stock of the preparations of the upcoming 2019 Lok Sabha elections and form a strategy, sources said.
This is the first time that Gandhi will head the brainstorm the party session and prepare a roadmap after excluding Digvijaya Singh, Sushil Kumar Shinde, Janardan Dwivedi, Kamal Nath and Karan Singh from the CWC. Though, senior leaders like AK Antony, Ahmed Patel, Mallikarjun Kharge, Anand Sharma, Ambika Soni, Motilal Vora, Ghulam Nabi Azad and Kumari Selja have been retained.
Eyeing the upcoming polls next year, Congress has already reached to regional parties for possible coalition and trying to regain the lost roots. The changed Rahul Gandhi will meet the senior leaders and it is expected that he might get a go-ahead to forge alliance with like-minded politicians and parties to give a tough fight to BJP.
The party president is trying to revamp the party and its strategy along with the help of highest decision making leaders, as he did with himself. The changed Gandhi is more confident and focused, with his action hugging Narendra Modi after his remarkable speech in Lok Sabha depicts everything.
The new Congress working Committee (CWC), which has 23 members, nine special invitees and 19 permanent invitees has three women among the regular members. As the new formation shows new zeal in the party, Rahul Gandhi and his team night create some magic in the upcoming Lok Sabha polls. But, whether it will be able to increase the number of seats in the Parliament, will be interesting to see.