Rihanna opens up about the pregnancy rumors; Deets Inside
In a recent interview, Rihanna recently addressed about her pregnancy rumors.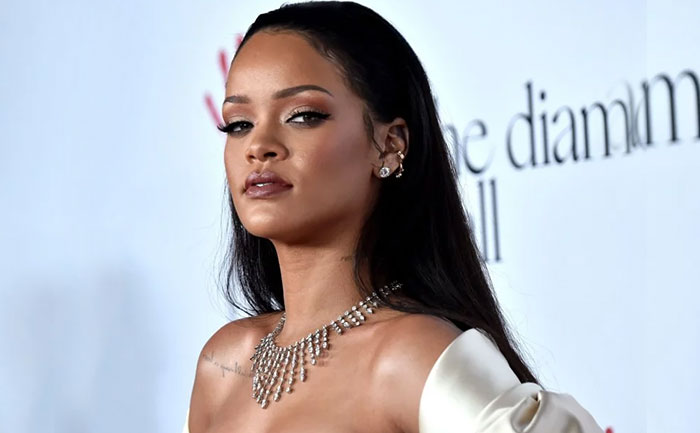 Rihanna will soon be launching her own coffee table book titled 'Rihanna by Rihanna' and recently graced the cover of Vogue's November issue for a record sixth time.
In a recent interview, the 'We Found Love' singer opened up about making new music, her love life and also addressed pregnancy rumors.
Rihanna said, "Yeah, I'm dating. I'm actually in an exclusive relationship for quite some time, and it's going really well, so I'm happy," and when asked about the pregnancy rumors, she said, "I don't think about stuff like that, but God's plan, but I look forward to all of the pregnancy rumors after this interview."
Speaking to Extra, Rihanna said, "A lot of women get very defensive. It's personal, it's our bodies, and of course, it's our time, and it's not necessarily everyone's dream to be a mom… but it's mine, so I'm fine. Anna(Wintour) just wants to know what people want to know."
Rihanna is currently dating Jameel, a Saudi businessman, since 2017. A source told Us Weekly exclusively that the couple"understand each other very well and their personalities mesh well together." 
Recently, Rihanna's lingerie fashion show, Savage X Fenty Show, was premiered on Amazon Prime Video on September 20th. The show is available on Amazon Prime Video in more than 200 countries and territories worldwide. It will also feature an exclusive behind-the-scenes look at the making of the fashion show. The show coincides with the Fenty's new Fall/Winter 2019 collection.
ALSO READ: Kanye West Has Officially Converted Into Christianity: Deets Inside