RJD to back TDP's no-trust move against Modi government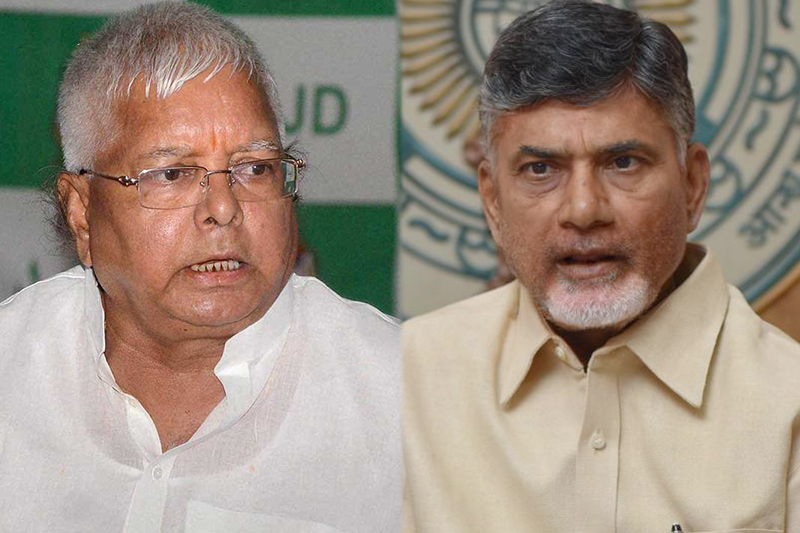 Lalu Prasad's RJD will support a no-confidence motion of the Telugu Desam Party (TDP) against the Narendra Modi-led NDA government, according to RJD leaders.
Three TDP leaders on Tuesday met Lalu and his wife and former chief minister Rabri Devi at their official residence, 10 Circular Road in Patna. "We met the couple and sought RJD's support for a no-confidence motion against the Modi government," said TDP MP Mohan Rao after the meeting.
Senior RJD leader Bhola Yadav, considered close to Lalu, said the party would back the TDP move. "RJD is with TDP," said Bhola Yadav.
Also Read: Bihar tops the list of maximum hate-speech incidents
Mohan Rao said his party MPs have also sought appointment with Bihar Chief Minister Nitish Kumar, who is also the JD-U president and an ally of the BJP-led NDA government.
"The TDP supports Nitish Kumar's demand for a special category status for Bihar. We would like to meet Nitish for seeking support to the no-confidence motion," he said.
In the current 535-member Lok Sabha, the TDP has 16 MPs while the RJD has four. The TDP had pulled out of the NDA in March over its demand for a special category status for Andhra Pradesh.