RJD leader Tej Pratap Yadav alleges BJP hacked his Facebook page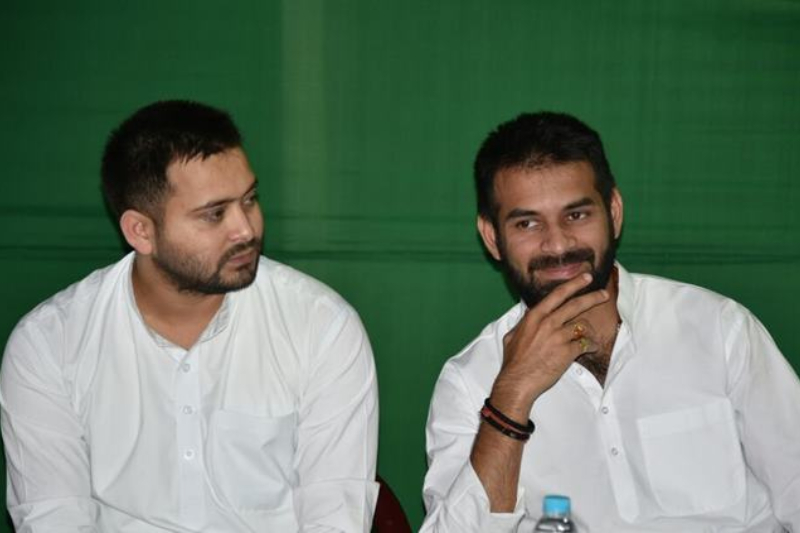 RJD (Rashtriya Janata Dal) leader Tej Pratap Yadav is blaming BJP in an attempt to create a rift between him and his family in order to weaken the party by "hacking" his Facebook page.
On Monday night, 3rd July 2018, in a Facebook post Yadav said "My account was hacked by the BJP and RSS IT Cell and they are saying ill about my family, trying to create a rift between us. Earlier, my father's Facebook page was hacked by a BJP supporter and he was jailed for his actions. Bad things have been written initially about me and now my mother. Seeing success, our opponents have stooped down to the lowest levels of politics."

Also Read: Tejashwi Yadav calls Nitish Kumar 'palturam', gets renamed as 'muhalla-level leader'
He said that his family is his life and his brother Tejashwi Yadav his strength and termed the hackers as 'janadesh ke daikaiton' which means thieves of the mandate of the public.
An hour after a post had appeared on his page his remarks came suggesting that he was upset with some leaders of his party, including an MLC, and that his parents highlighting RJD supremo Lalu Prasad and national vice-president Rabri Devi were turning a deaf ear to his complaints.
Earlier there was a post made mentioning that Yadav had decided not to contest elections from his assembly constituency and was contemplating retirement from politics. The post was deleted within half an hour and, in a later post, he explained that his father account was similarly hacked earlier.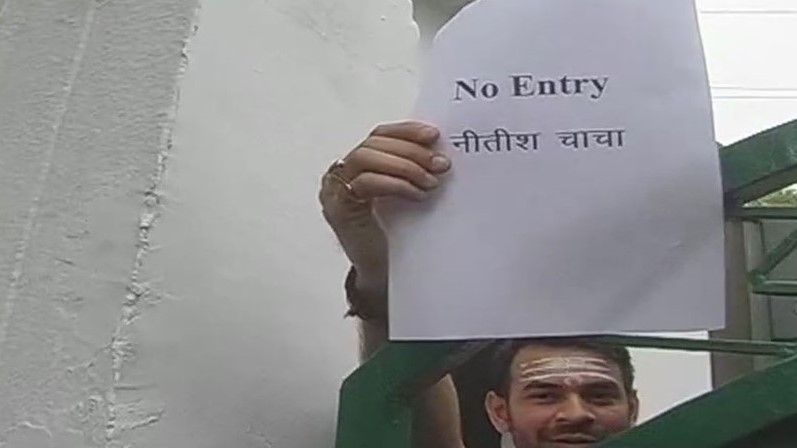 Yadav stated that the hacking of his Facebook page had taken place with the knowledge of his "uncle" and that he was siding with the BJP to create a rift in his family in an apparent reference to Bihar Chief Minister Nitish Kumar.
Last year, Kumar had walked out of the Grand Alliance comprising the RJD, the JD(U) and the Congress, and formed a new coalition government with the BJP.
Yadav held a 'no entry' sign for Nitish Kumar in front of his mother's residence on Tuesday morning, the sign read: 'No Entry Nitish Uncle'.
Also Read: Tejashwi Yadav: Nitish Kumar now left with less credibility hence no alliance