What is the roadmap for normalcy in Jammu and Kashmir, asks Congress to BJP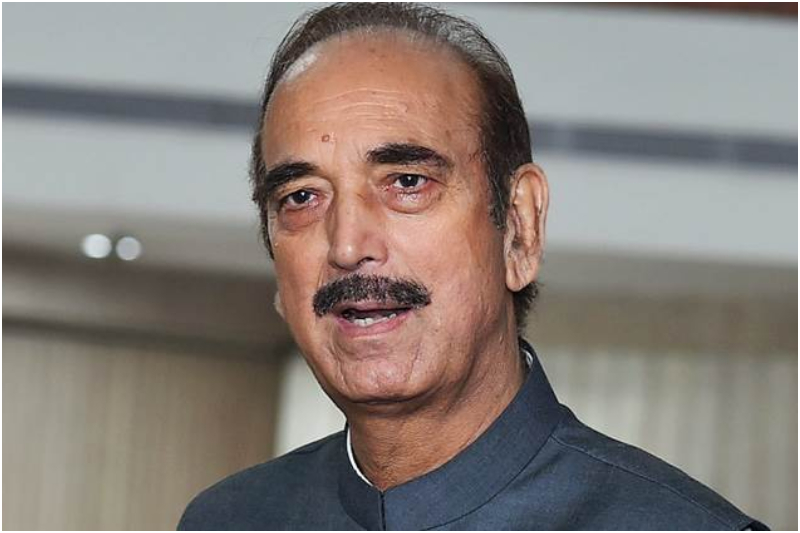 Accusing the BJP of setting Jammu and Kashmir on "a fire of anarchy and radicalization" in its three years coalition rule with PDP, the Congress on Wednesday sought to know from it and Prime Minister Narendra Modi as to what plans they had for bringing normalcy and peace back to the state.
"The BJP, in its pursuit of power and political opportunism, in the past three years, disrupted the ongoing constructive engagement with the people of the state and has imperiled the security situation, setting the state of Jammu and Kashmir on a fire of anarchy, radicalization, malgovernance and corruption," Congress leaders Ghulam Nabi Azad and Ambika Soni said in a statement.
Terming the coming together of Bharatiya Janata Party (BJP) and People's Democratic Party (PDP) to form a coalition government in the state in 2015 as "Faustian deal", the Congress stressed that the BJP and PDP share "equal blame" for undoing all the progress towards normalcy achieved during the United Progressive Alliance government.
"It is a relief that the opportunistic coalition has collapsed. The BJP has floundered to protect our borders. Rising cross border infiltration, a six fold increase in daily ceasefire violations along the LOC and International border, besides displacement of thousands of people, unprecedented terror attacks on our security installations (Pampore, Uri, Pathankot, Sunjwan) killing of our jawans and civilians, rising incidents of stone pelting, radicalisation of youth and burning of schools, have marred the years of the BJP-PDP government," the statement said.
It said that the failure of the BJP-PDP government was evident by the "lowest-ever" voter turnout of 7 per cent in the Srinagar Lok Sabha by-poll.
"The directionless, agenda-less and clueless policy of the Modi government has left the people of Jammu and Kashmir in complete despair and this is a grave national concern. "How does Prime Minister Modi propose to ensure peace and normalcy in the state? What is the economic roadmap for inclusion and progress for the people of Jammu and Kashmir? How does the Central Government propose to prevent the radicalization of J&K's youth?" the Congress asked.
The party also demanded to know as to how does the Modi government propose to engage with various sections of the state "in order to win their hearts and minds"."We caution the Modi government to correct its flawed approach and work for rebuilding the trust and restoration of normalcy in the state," it said.