Robert Downey Jr reacts to Martin Scorsese's Take on Marvel movies
Iron Man Robert Downey Jr shares his opinion on Martin Scorsese's statement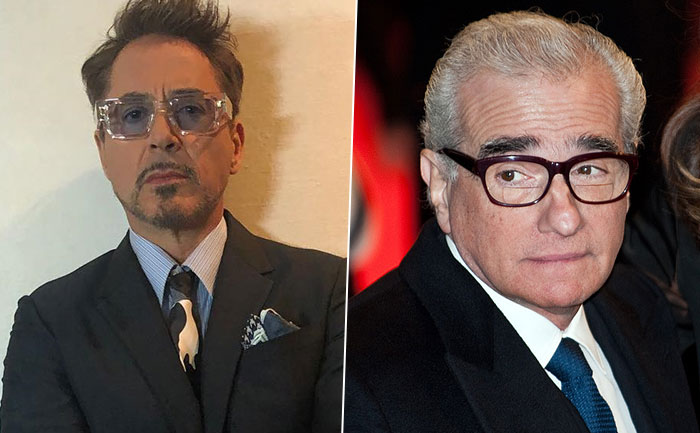 Robert Downey Jr's Iron Man was the foundation on which Marvel built its cinematic universe. The actor helmed the MCU with his portrayal of the larger than life superhero for over 22 movies over the years. While he has officially hung up the suit with Avengers: Endgame, the actor came to the defense of the franchise when Martin Scorsese commented that Marvel movies are "not cinema".
"I don't see them. I tried, you know? But that's not cinema. Honestly, the closest I can think of them, as well made as they are, with actors doing the best they can under the circumstances, is theme parks," Scorsese told Empire.
The Iron Man star shared his reaction on The Howard Stern Show "According to Scorsese, it's not cinema. I gotta take a look at that," Downey said when asked about the ongoing debate. "I mean, it plays in theaters. I appreciate his opinion. I think it's like anything where we need all of the different perspectives so we can come to center and move on,"
RDJ went on to add, "It'd be like saying Howard Stern isn't radio. It makes no sense to say it." When questioned if he thinks the filmmaker is jealous, Downey replied, "Of course he's not jealous of the success. He's Martin Scorsese." Downey also added that he was "happy to be part of the problem, if there is one."
Downey is the latest in line of MCU celebrities that reacted to the statement. Samuel L. Jackson commented "That's kind of like saying Bugs Bunny ain't funny," Jackson said. "Films are films. You know, everybody doesn't like his stuff either. I mean, we happen to, but everybody doesn't. There are a lot of Italian-Americans that don't think he should be making films about them like that. Everybody's got an opinion, so it's okay. It's not going to stop anyone from making movies."
MCU director James Gunn said he was saddened that one of his favorite filmmakers judged his art this way. Joss Whedon, Peter Ramsey, Leigh Whanell and Karen Gillian were amongst others who defended the superhero franchise.