RSS: Double number of shakhas in west Uttar Pradesh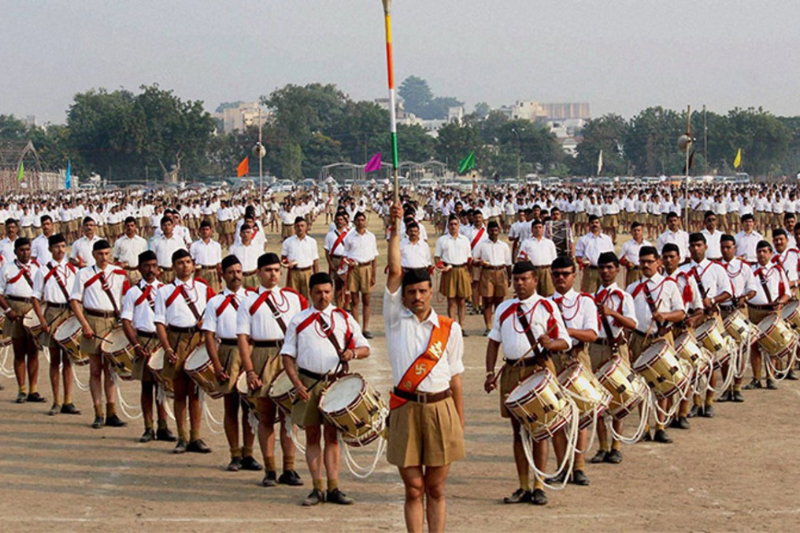 Rashtriya Swayamsevak Sangh (RSS) will double the number of its shakhas in west UP, following the electoral debacle in Kairana and Noorpur which is a key decision as part of its high-profile coordination committee meeting with the BJP last week.
Now, there are 685 shakhas across Agra, Meerut, Bareilly, Saharanpur, Moradabad, Aligarh and Mathura. The outfit plans to take that number beyond 1,300 by the end of the year.
At the moment, this decision also means RSS has asked its education wing to step up its presence through primary and senior secondary schools Shishu Vatika and Vidya Bharati—which are 1,033 in number.
RSS asked its community service allied organisation Rashtriya Sewa Bharati to look after Kumbh preparations in Allahabad in 2019 at the three-day meeting.
Also Read: Pranab Mukherjee hails RSS founder Hedgewar as 'great son of India'
Sources in RSS told press that the outfit will induct more than 3,000 young volunteers to manage transit camps and provide shuttle buses to transport pilgrims and NRIs.
An RSS functionary said, "It is not about any political message in the Kumbh Mela; it is about helping visitors know about Hindu culture."
RSS karyakartas will be asked to help village representatives install more than 50,000 LED lights and engage rural women to visit the 65,000 upcoming toilets around Allahabad to make them aware as to push the NDA government's schemes to showcase the BJP's performance, at Kumbh.
RSS functionaries will also coordinate with other religious organisations to help them set their own tents, for which the UP government has earmarked around Rs 120 crore.
Also Read: RSS: Applications to join seen rise after Pranab speech