RUN BTS Highlights: Bangtan Boys will make you go ROFL   
Latest RUN BTS episode is filled with hilarious chunks which will make you go ROFL. Here check out the highlights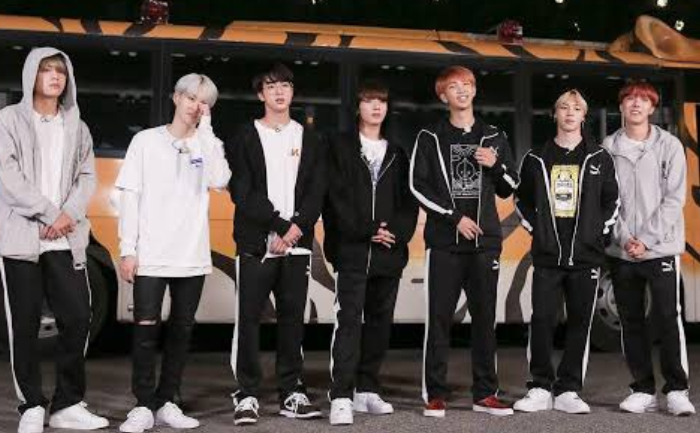 BTS members-Jungkook, Jin, Jimin, V,  Suga, J-hope and RM showcased their perfect sports skills in the latest episode of RUN BTS. The members were seen having a gala time with each. What caught much of our attention was when Jin screams for seeking other members attention, Jungkook teasing V with his bat, Suga treating Jin with the medal. The episodes concluded with all the members enjoying delicious dishes.
Check out the highlights from latest RUN BTS:
Excited Taehyung 😆#BTS #방탄소년단 #TAEHYUNG #RUNBTS #runbtsep130 @BTS_twt pic.twitter.com/dumaRSoprj

— 𓍼 뷔민국🌟 𓍯 95 she¡her (@anutae_1223) February 23, 2021
🎥 SUGA | RUN BTS! Episode 130

Pelatih : Kenapa tidak bisa terbuka. *kesulitan membuka & mencoba mengambil bola merah lain tp tetap tdk berhasil*

SUGA : "Biarkan aku membukanya untukmu"
*langsung terbuka sekali coba*#SUGA #슈가 #방탄소년단슈가 @BTS_twtpic.twitter.com/hpWETQ010t

— Suga Indonesia 🇮🇩 (Slow) 💙 (@SugaIndoFanbase) February 23, 2021
[Run BTS ep130]

Everyone was busy talking and Jin said pls look at here also and talk and taehyung was- plss he's so extra😭 pic.twitter.com/ygD9TlFJHV

— ₁₃Rai⁷♡⛓ (@bubgoo) February 23, 2021
Nahh lohh si kookie ngapain si 😂dek gk boleh gitu ya sama hyung nya 😂😂
Run BTS
Run BTS eps 130 pic.twitter.com/hh70k9wXNY

— dhott (@idaa_nf) February 23, 2021
your daily dose of jungkook' rrraap monsterrrrrrrr

from: run bts ep 130#BTS @BTS_twt pic.twitter.com/A7zWFiLO2f

— ᴮᵉMahnoor (@Alpacapellaa) February 23, 2021
RUN BTS ep 130
The ultimate champion, the tennis prodigy #kimseokjin pic.twitter.com/OGnTrKUjGA

— Mahima Sharma (@mahima_08) February 23, 2021
the way he worked so hard even for a run bts project in the middle of their insanely packed schedule during dynamite promos? pic.twitter.com/U3ZtOHbGUx

— bisk (@ABYSSB0T) February 23, 2021
[RUN | #BTS] Jungkook imitando Jimin 😂😂😂@BTS_twt 🐶

— ANPAN BTS BRASIL ⟭⟬⁷ (@anpanbtsbrasil) February 23, 2021
For all the latest updates, news and gossips, stay hooked on to The Live Mirror.
Also Read: BTS' Big Hit Entertainment Records Its Biggest Financial Year In History