7 Decadent Chocolate Desserts You Need To Make Right Now
7 Healthy and Heavenly Chocolate Desserts That Everyone Will Fall In Love With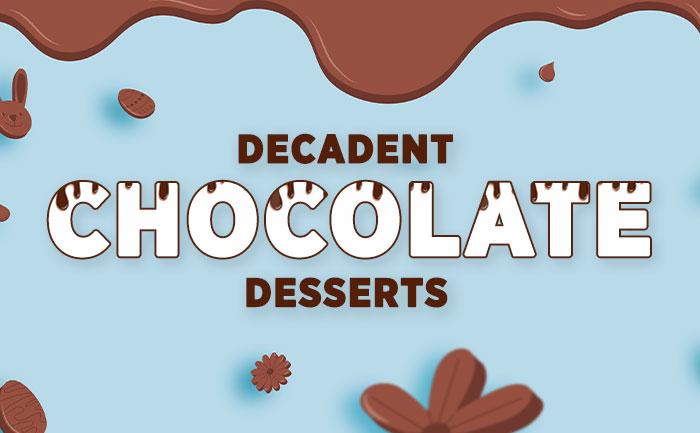 Mankind's love affair with chocolate stretches back more than five millennia. Chocolate in any form be it in cakes, pastries, or beverages is loved by people all over the globe. It transcends the boundaries of age and borders. There are many health benefits of chocolate consumption too. It is not only a source of flavonoids, nutrients but also famous for its antioxidant and anti-inflammatory health benefits. Regular chocolate consumption also reduces cholesterol levels, lowers the risk of developing heart disease.
Here we share 7 healthy and heavenly chocolate desserts you need to try right now:
1. Chocolate Pudding: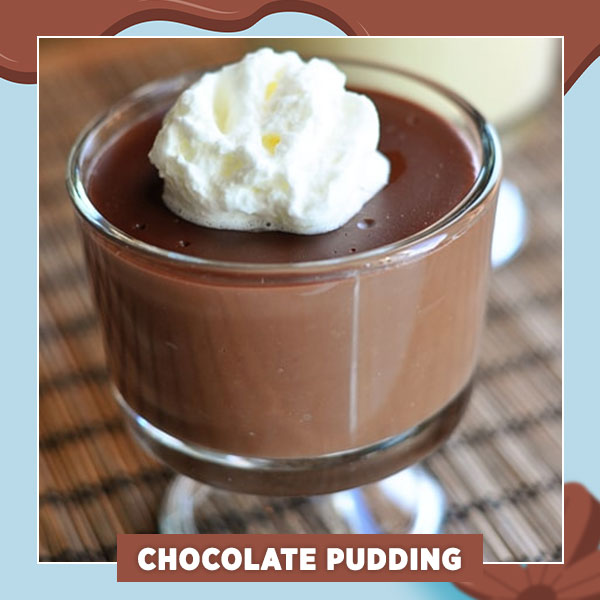 Ingredients:
4.5 cup milk
1/2 cup sugar
1 cup flour
4 tbsp dark cacao
3 egg yolks
6 oz dark chocolate
3 tbsp unsalted butter
Preparation
Take a pan add sugar, cocoa, flour and egg yolks in it. Next, gradually add the milk and keep stirring. Put the pan over medium heat. Keep stirring till it boils. Boil for a minute but continue stirring. Remove from heat and add the butter and chocolate and stir till it forms a thick but smooth mixture. Pour it in some decorative bowls and serve either hot or cold.
2. Ferrero Rocher Cheesecake: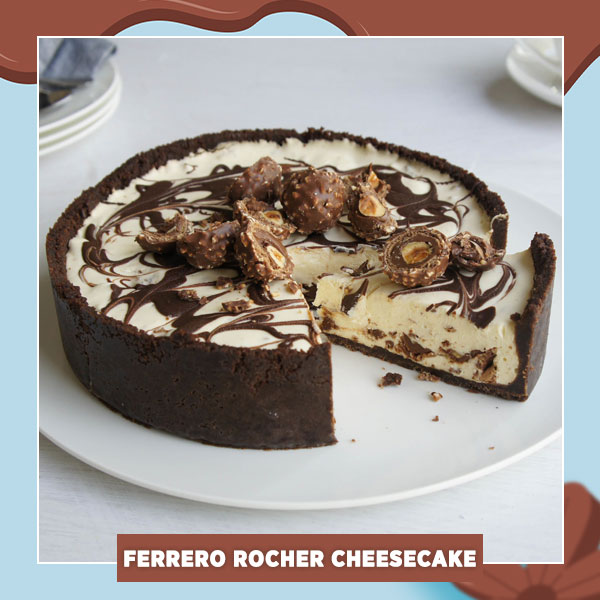 Ingredients:
250 g plain chocolate biscuits
150 g butter melted
Filling:
3 tsp gelatine powder
1/4 cup boiling water
500 g cream cheese softened
2 tbs sour cream
16 Ferrero Rocher chocolates chopped
300 g thickened cream whipped
1/2 cup caster sugar
Preparation
Blend the plain chocolate biscuits till they form a fine powder. Add melted butter and mix them till crumbs are formed.
Press biscuit mixture into the base of a 20cm pan. Cover and refrigerate.
Filling:
Mix Gelatine in water in a small bowl. Keep the bowl over a small pan of simmering water and stir until gelatine dissolves. Beat cream cheese, sugar and sour cream in a bowl Stir in gelatine mixture, then chopped up Ferrero Rochers.
Fold in whipped cream and then pour over the chilled crumb base. Refrigerate until set.
3. Chocolate Chip Cookies: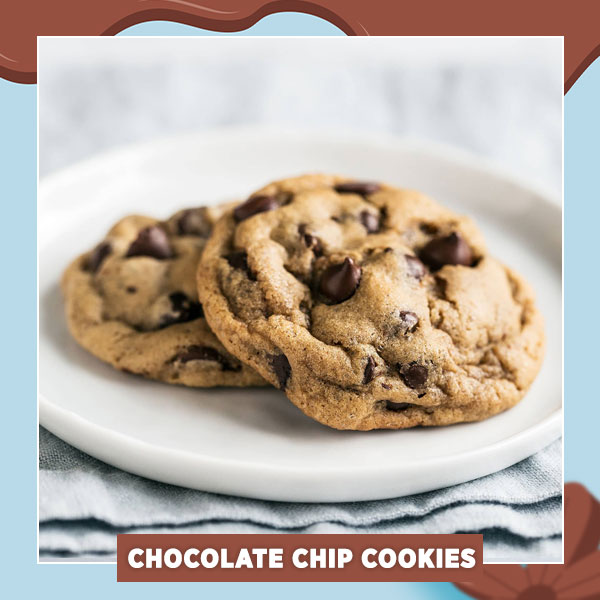 Ingredients
3 tablespoons avocado oil
2 cups walnuts
1 cup (not packed) light brown sugar
½ cup of water
2 teaspoons vanilla extract
1½ cups flour
1 teaspoon baking soda
1 teaspoon salt
¼ tsp cinnamon
2 cups old-fashioned oats
8 ounces of dark chocolate chips
Directions
Preheat oven to 350 degrees. Line two baking sheets with parchment paper.
Blend walnuts in a food processor add avocado oil and blend till a dough of peanut butter consistency forms.
Whisk together brown sugar and ½ cup water in a small saucepan and boil.
Pour sugar-water mixture over walnut butter, add vanilla, and stir until smooth.
Whisk flour, soda, salt and cinnamon in a separate bowl.
Mix in the flour mixture into the walnut mixture and allow to cool.
Once cooled, mix in oats and chocolate chips.
Roll into 2-inch balls and flatten slightly on a baking sheet.
Bake 8 to 10 minutes, until lightly browned.
Cool 5 minutes, and enjoy.
4. Chocolate Cream Pie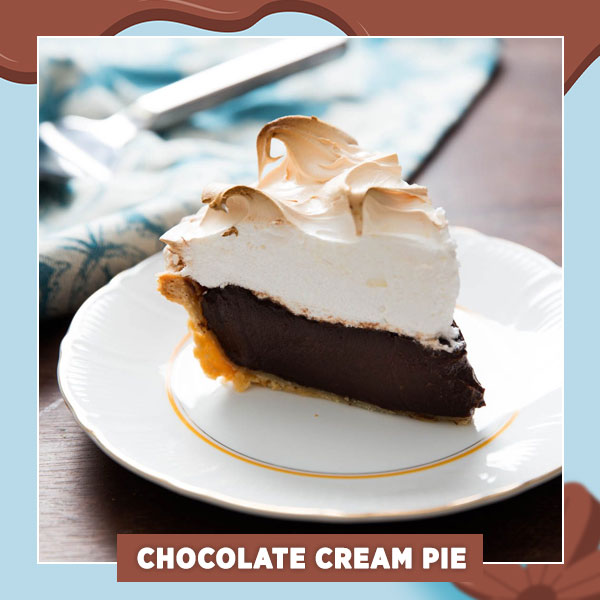 Ingredients
Crust
10 whole chocolate graham crackers
2 tablespoons light butter, cold
1 tablespoon egg white, lightly beaten
Filling
1/4 cup unsweetened Dutch-processed cocoa powder
1/4 cup cornstarch
2 1/2 cups fat-free half-and-half
3/4 cup granulated sugar
2 ounces unsweetened chocolate, melted
2 teaspoons light butter
1 teaspoon vanilla extract
Topping
1 1/2 cups reduced-calorie whipped topping,
thawed chocolate curls (optional)
Preparation
Crust
Heat oven to 350 degrees F
Coat a 9-inch pie pan or plate with oil or butter
Grind graham crackers to a fine powder
Add butter to the powder and mix.
Add egg white and mix until evenly moistened
Press crumb mixture evenly and firmly over bottom and sides of prepared pan
Bake 8 minutes and cool on a wire rack
Filling
In a bowl, whisk cocoa powder and cornstarch
Add 1 1/2 cups of the half-and-half and whisk
In a double boiler, heat the remaining 1 cup half-and-half and the sugar over medium heat, stirring until sugar is dissolved
Whisk in cocoa mixture and melted chocolate.
Cook until filling begins to bubble and the mixture thickens
Remove from heat, whisk in butter and vanilla
Spread filling in crust and refrigerate at least 4 hours
To serve, spread whipped topping overfilling
5. Cherry Chocolate-Chip Ice Cream: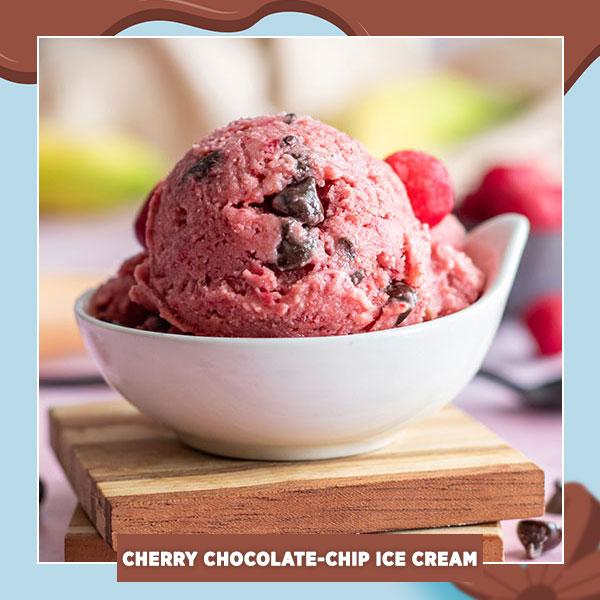 Ingredients
1 large banana
1 1/2 cup of frozen cherries
2 heaping tablespoons of almond butter
1 tablespoon of honey
2 tbsp of bittersweet chocolate, finely chopped
Preparation:
In a food processor or blender, combine the banana, cherries, honey and almond butter.
Puree until smooth and creamy. Blend in the chocolate. Spoon into bowls and serve.
6. Double-Chocolate Fudge Pops: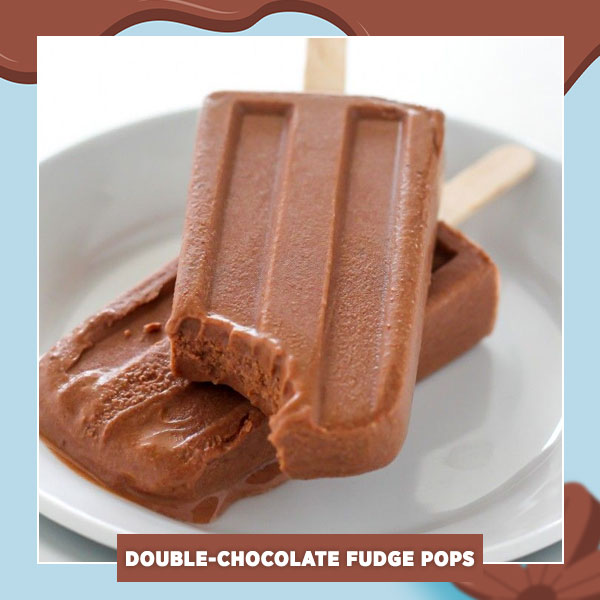 Ingredients
2 tbsp dark chocolate chopped
1 cup whole milk
2 tbsp organic evaporated cane juice
1 1/2 tbsp unsweetened cocoa powder
1 tbsp pure vanilla extract
2 tsp arrowroot starch
Pinch sea salt
4 pop moulds
Preparation
Take a saucepan and melt the chocolate on medium heat. Add milk, cane juice, cocoa and vanilla; whisk until combined. Whisk in arrowroot and salt. Cook for 4 minutes or until thickened, whisking constantly. Transfer to a small bowl, cover and refrigerate for 1 hour. Spoon mixture into 4 2-oz pop moulds. Freeze for at least 4 hours, or overnight.
7. Dark Chocolate Cherry Hazelnut Energy Balls: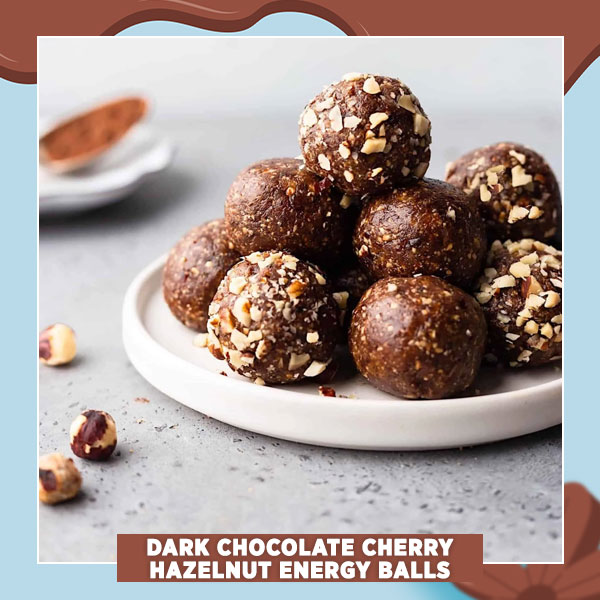 Ingredients
3tbsp unsweetened dark chocolate, chopped
1 cup hazelnut flour
1/2 cup dried tart cherries
1/2 cup chopped hazelnuts
1/3 cup raw honey
1/4 cup coconut flour
2 tbsp roasted unsalted sunflower seeds
1 tbsp flaxseeds (not ground)
1 tbsp sesame seeds
1 tsp pure vanilla extract
1/2 cup old-fashioned rolled oats
Preparation
In a food processor, combine all ingredients except oats; process 1 minute. Add oats and process 1 minute more. Roll mixture into a large ball, cover in plastic wrap and place in freezer for 30 minutes.
Remove from freezer and roll into 30 1-inch balls. Place balls in an airtight container and store them in the refrigerator.
Courtesy: Clean eating health Cleveland
Also Read: World Chocolate Day 2020: Best Recipes To Celebrate The Occasion