Russi Taylor, the voice of Minnie Mouse passes away at 75
Russi Taylor, Voice Of Minnie Mouse For Over 30 Years, Dies At 75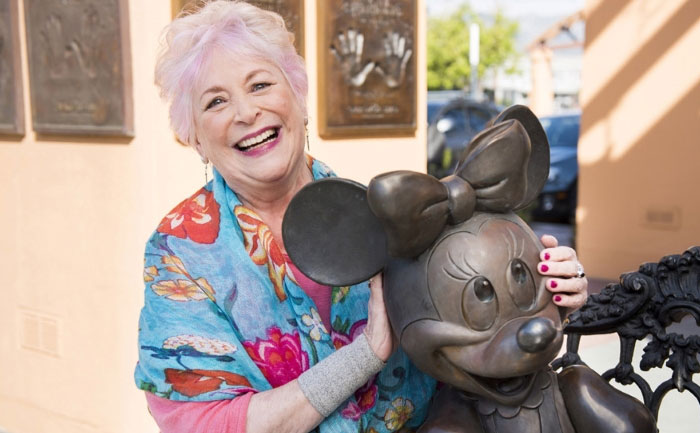 On Friday, Minnie Mouse joined Mickey in the place that cartoon voice-over actors go when they die. Russi Taylor the voice of Minnie Mouse for over 30 years passed away in Glendale, California at the age of 75. She was married to Wayne Allwinem who voiced Micky Mouse died in 2009. The duo was inseparable like Mickey and Minnie till death parted them.
The cause of Russi's death was not released. Taylor was born in Cambridge, Mass and was 75.
Bob Iger, Disney Chairman and CEO tweeted the sad news,
Statement from Disney Chairman and CEO Bob Iger on the passing of Disney Legend Russi Taylor: pic.twitter.com/4TpSVkT8BE

— Walt Disney Company (@WaltDisneyCo) July 27, 2019
Russi also gave a voiceover for Minnie in films, television and video games, including Who Framed Roger Rabbit and Mickey Mouse Clubhouse starting in 1986 when she beat out 200 other actors for the role.
She was also nominated for a Primetime Emmy Award last year for portraying Minnie in the latest Mickey Mouse TV show rendition.
Taylor has also been the voice of other Disney characters like Donald Duck's nephews in DuckTales and Nurse Mouse in The Rescuers Down Under. She also provided the high-pitched voice of class dork Martin Prince in The Simpsons, Duchess the Cat in Babe and Annie Winks in Jakers! The Adventures of Piggley Winks, for which she earned two Daytime Emmy Award nominations.
As well as Disney characters, Taylor also lent her voice to roles on other classic TV animated series like TaleSpin, The Little Mermaid, Buzz Lightyear of Star Command and Kim Possible.
May Her Soul Rest In Peace.
Also Read: Beyonce unveils stunning Spirit video from Disney's The Lion King