Has Rakhi Sawant Secretly Married an NRI? Here's The Truth
Rakhi Sawant's secret marriage busted, she tied the knot to an NRI at Mumbai's JW Marriot hotel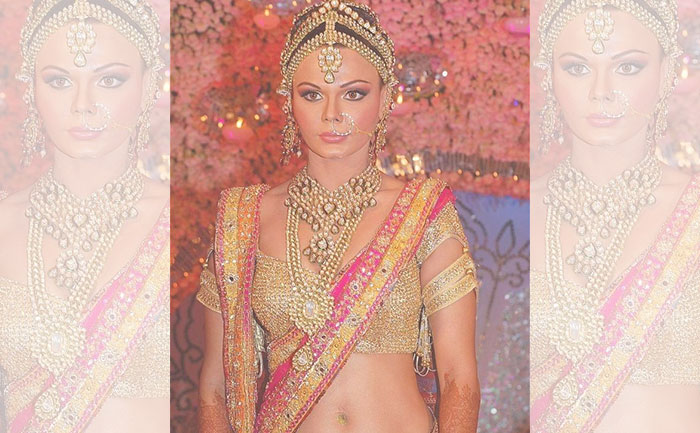 Rakhi Sawant has secretly tied the knot to an NRI on 28th July 2019 at JW Marriott hotel in Mumbai, reported SpotboyE.com. The wedding ceremony of Rakhi Sawant was attended by only her family members and 4-5 guests.
According to the entertainment portal, Rakhi Sawant did not want to reveal the news of her wedding and for that, she got married in a hotel room instead of a hall. The hush hush wedding ceremony of Rakhi Sawat comes months after she had expressed her wish to marry India's Got Talent contestant Deepak Kalal. However, later she shared a video on her Instagram and called that it was all publicity stunt.
Speaking about the same, Rakhi had said, "I'm sorry, my friend Deepak, but I am a nice girl. My mom, my brother and my family is very upset with me. They don't like all this sh*t. I have done hard work to come here. For the last 12-15 years, I was in the film industry and I worked hard, so I don't want to do these sh*tty and cheap things anymore."
Apart from Deepak Kalal, Rakshi in 2009 got engaged to Toronto-based businessman Elesh Parujanwala on national television. However, she called it off after a few months, revealing that she got engaged to him for the sake of money and claimed that he was not financially well.
In an interview with The Times of India, she had said, "I got engaged to Elesh for money, I wanted to buy a flat. Why should I lie? I didn't want to marry someone only to divorce him later. I am not dating anyone. Also, I am not getting good prospects because of my image created by the media. I don't want to marry a young guy or a struggler. I am looking for a mature and affluent man, who can take care of me and my needs."
Here's what Rakhi Sawant has to say on her secret marriage
When the actress was contacted, Rakhi Sawant told SpotboyE.com, "It is not true that I have married. I was just doing a bridal shoot in JW Marriott, last night. There were 2-3 guys involved in the shoot along with me, one of them was an NRI. Why are we actors written about so lightly? If an actress has Mehendi on her hands or a sindoor in her forehead, she is assumed to be married. If an actress visits a hospital, tongues start wagging that either she is planning a baby or having an abortion. But if and when I marry, which I have planned for 2020, I will announce it with fanfare. Yes, today most marriages come with an expiry date. Hence, I am apprehensive."
Also Read: Rakhi Sawant Gets Trolled After Being Compared To Sridevi By Deepak Kalal