Russia: 16 Killed After Plane Crashes In Tatarstan Region
16 Killed & 7 Injured After Russian Skydiver Plane Crashes in Tatarstan Region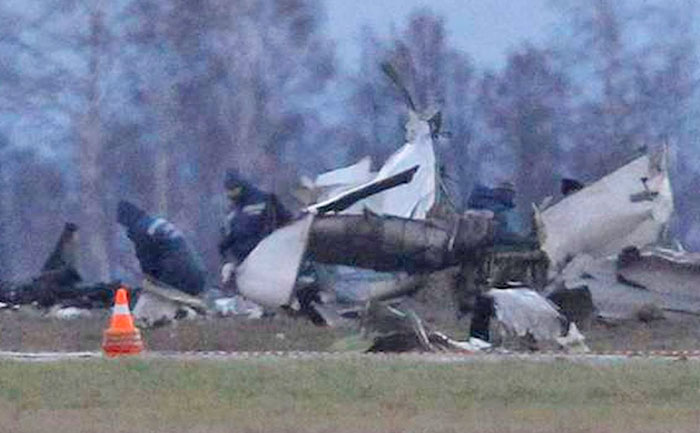 An L-410 plane crashed near a city in the Tatarstan region of Russia on Sunday. The aircraft, which came down near the city of Menzelinsky, had been carrying 20 parachutists and two crew members. The crash left 16 killed and seven injured they are in serious conditions, the Emergencies Ministry said.
#Russia
Russian plans crashes pic.twitter.com/i5O9b808WD

— Aarush Thakur (@Aarush_thakur14) October 10, 2021
The RIA agency cited local authorities as saying one of the engines could have failed. Images published by the ministry showed the aircraft broken in half with a severely dented nose.
The L-410 plane was owned by an aeroclub in the city of Menzelinsk. It is a twin-engine short-range transport aircraft. Cosmonauts use the area for training and the aeroclub has hosted local, European and world championships, the club's director Ravil Nurmukhametov told Tass Agency.
The state-run Cosmonaut Training Facility has suspended its ties with the aeroclub pending an investigation, TASS cited a source as saying.
The Russian aviation safety standards have been tightened in recent years. But accidents continue to happen, particularly in remote regions.
Also Read: 8 Dead, 6 Injured In Russian Campus Shooting, Attacker Arrested