Sabarimala row: BJP, Congress walk out of all-party meeting called by Kerala CM Pinarayi Vijayan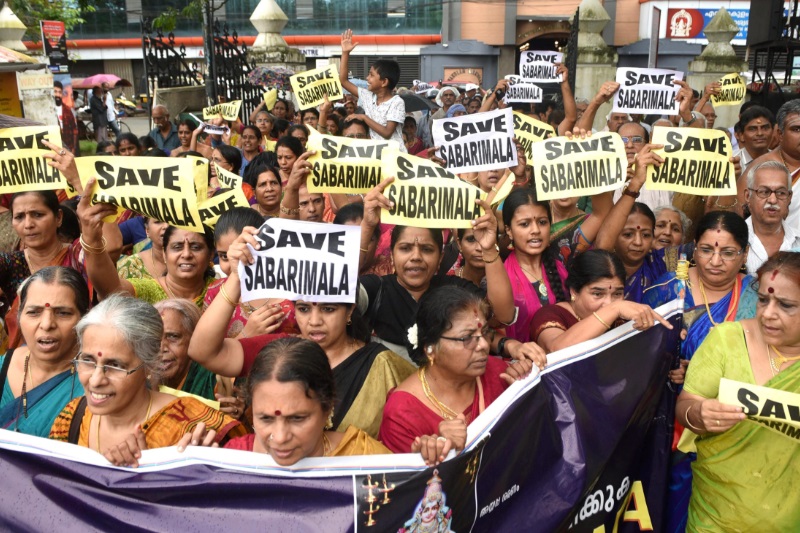 The Bharatiya Janata Party (BJP) and Congress on Thursday walked out of the all-party meeting on Sabarimala called by Kerala Chief Minister Pinarayi Vijayan.
The all-party meeting was mainly aimed at discussing row over the entry of women in menstruating ages in Sabarimala Temple and reviewing the arrangements made for devotees.
After the BJP and Congress walked out of the all-party meeting, Kerala CM Pinarayi Vijayan said, "We have to see if particular days can be fixed for women…this needs to be discussed. The Supreme Court clearly said that the September 28 verdict stands and that means women should be allowed. The state government cannot take any stand against this verdict, though we respect the feelings of the devotees."
The meeting comes ahead of the two-month-long annual 'Mandala Makkaravillakku' or the pilgrimage season, which is set to start on November 17. Over 500 young women have registered for darshan in the online queue website of Kerala police last week.
On Wednesday, Activist Trupti Desai wrote a letter to Kerala Chief Minister Pinarayi Vijayan and sought protection to enter the Sabarimala temple.
On September 28, a five-judge Constitution bench of the Supreme Court, headed by the then chief justice Dipak Misra, lifted the centuries-old ban on the entry of women of menstrual age into the shrine.
After the judgement, Kerala witnessed massive protests by Lord Ayyappa devotees opposing the entry of girls and women of menstrual age into the Sabarimala temple since the government decided to implement the Supreme Court order.
Over 3,000 people were arrested for creating a ruckus over the issue and over 500 people have been chargesheeted by the police for violence.
So far, no woman in the age group of 10-50 years has yet been able to visit Sabarimala temple since the top court's order.
Also Read: Sabarimala row: Kerala CM Pinarayi Vijayan calls for all-party meet ahead of pilgrimage season