Sabarimala row: RSS leader claims to have age-proof documents of female cops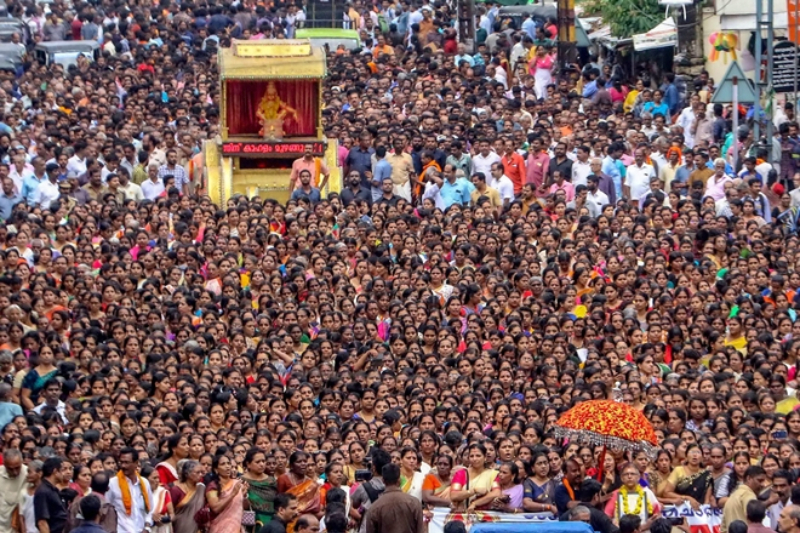 With the Sabarimala temple controversy still going on, RSS leader Valsan Thillanker boasted that he was able to independently verify the age-proof documents of the 15 female police officers posted at the shrine during the two-day ritual of 'Chithira atta vishesham', earlier this month. He made this comments at a public function in Kozhikode on Sunday.
Speaking at the function, Thillanker said, as quoted by Indian Express, "Now, there were some female police officers (at Sabarimala). The husband of one of them was only 49. So they calculated, if the husband's age is 49, the wife could be 48, 47, 46. Now, not every case has to be like that. We still spoke about it to two SPs posted there. As evidence of what organised Hindu strength can achieve, let me tell you something. When we reached Sannidhanam, we were able to check the birth certificates of 15 female officers. They were all above 50."
Mocking at the Kerala Chief Minister — Pinarayi Vijayan, the RSS leader said, "Chief Minister, where are your 50 young female police officers (that you said will be posted at Sabarimala)? Not a single one was ready to go. Were you able to take them to Sabarimala? No."
It is to be known that RSS and its allied outfits have been protesting against the Supreme Court order — September 28 — allowing women devotees to enter the shrine in Pathanamthitta district. Notably, the High Court in 1991 had barred women of menstrual age from entering the temple citing the shrine's traditions and rituals.
ALSO READ: Sabarimala row: Kerala CM criticises BJP state president for orchestrating agitation