West Bengal: BJP threatens to move court if permission not granted for Rath Yatra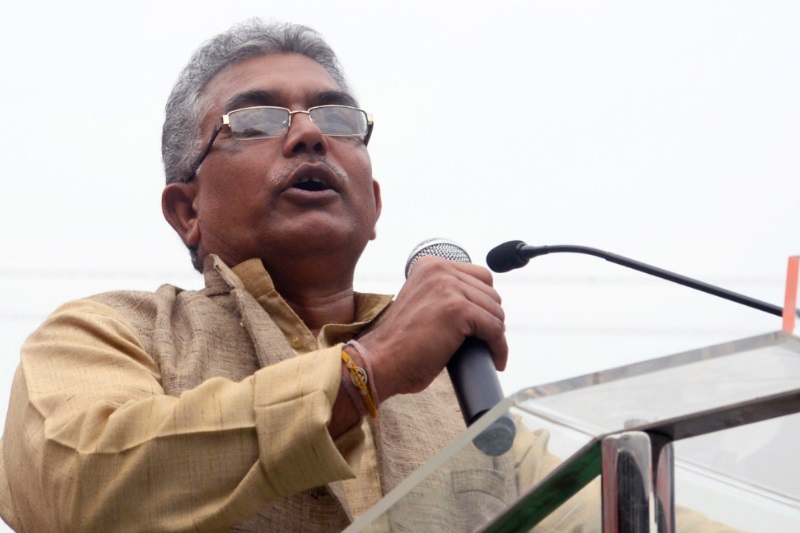 The BJP and Trinamool Congress (TMC) have been fighting on each and every issue in West Bengal for quite some time. The continuous fight may lead the BJP to move court now. West Bengal BJP president Dilip Ghosh has issued a threat to the ruling TMC government that it might move court if the state government doesn't grant permission for the scheduled Rath Yatras that the party president Amit Shah is slated to hold in the state next month.
"The police and the state government are yet to grant permission. Time and again we have tried to meet the police officials and the home secretary, but in vain. Until and unless we have the permission how will we organize the entire route ?" Ghosh was quoted as saying by news agency PTI.
Shah is set to launch three Rath Yatras which will traverse West Bengal's all 42 Lok Sabha constituencies on December 5, 7 and 9. "If the government is trying to delay the permission so that our Rath Yatra program can be cancelled then it is living in a fool's paradise. If they don't grant us permission then we will move court and fight it out," he said.
On the completion of the Rath Yatra, the saffron party is planning to hold a huge rally in the state capital Kolkata which in all probability will be addressed by none other than the Prime Minister Narendra Modi.
Actor-turned-politician Locket Chatterjee, who also happens to be West Bengal Morcha president for the party, also made a controversial comment on Saturday. She said that those trying to stop the Yatra "will get crushed under the wheels of the chariot".
The two parties also collided on several issues including the Hanuman Jayanti when the saffron party took out processions with arms in their hands. Police was directed to take action against those who, brandished weapons on that day.
ALSO READ: Kolkata explosion: Dilip Ghosh alleges TMC with naxal connection, says party suffering from BJP phobia