Sabyasachi X H&M Collection To Launch On August 12, Here's What To Expect
The Sabyasachi X H&M collection is all set to hit the stores on August 12. Here's all you need to know about it.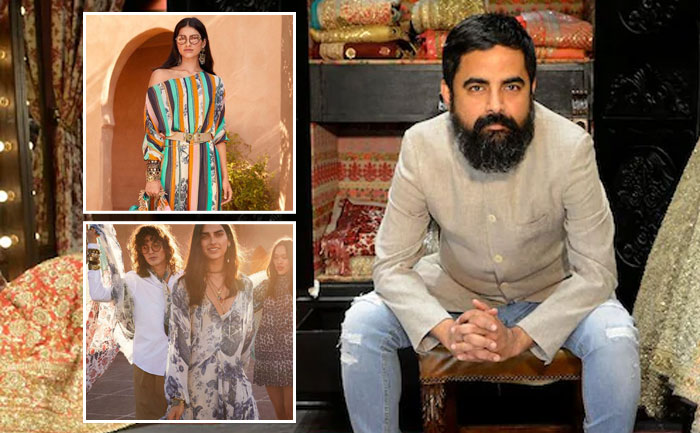 On Monday, Sabyasachi announced that he was collaborating with H&M to launch a collection. The collection comprises of long flowy dresses, tunics, blouses, shirts, wide pants and sarees will be retailed at 10 select stores in the country as well as on H&M's own site and Myntra.
Earlier, the collection was set to launch on April 16, 2020, however, due to the Coronavirus pandemic, it was on hold. The collection was first announced in January 2020 as Sabyasachi Mukherjee celebrated the 20th anniversary of his brand.
The collection will also include 12 menswear styles and 32 accessories and is meant to be both wearable and affordable for consumers and will be available at a price point between Rs 799 and Rs 9,999.
Sharing the news, the official Instagram handle of Sabyasachi wrote: "The wait is finally over ! It's time to follow your wanderlust into the whimsical world of Sabyasachi. Sabyasachi x H&M @hm is a distinctly modern take on boho chic. Collection launching on August 12 in selected stores and online at hm.com and Myntra @myntra"
Check it out:
View this post on Instagram
For the first time, H&M is also introducing 'saree', which is designed for customers in India through its collaboration. According to the official statement, "The Sabyasachi x H&M collaboration themed 'Wanderlust' will present rich textiles in modern as well as classic Indian silhouettes that resonate with the modern global nomad mindset."
The collection will be launched in 18 countries and across 48 markets globally. The countries also include- India, USA, South Africa, Great Britain, Austria, Mexico, Japan, Sweden, Philippines, Vietnam, South Korea, Germany, Spain, Portugal, and Belgium.
The Sabyasachi X H&M Wanderlust collection launches in stores on August 12, 2021.
ALSO READ: Isha Ambani Looks Regal In THIS Sabyasachi Lehenga; See Pics