'Sadak 2' Review: Sanjay Dutt & Alia Bhatt starrer is not a fun ride at all
'Sadak 2' is currently streaming on Disney+Hotstar.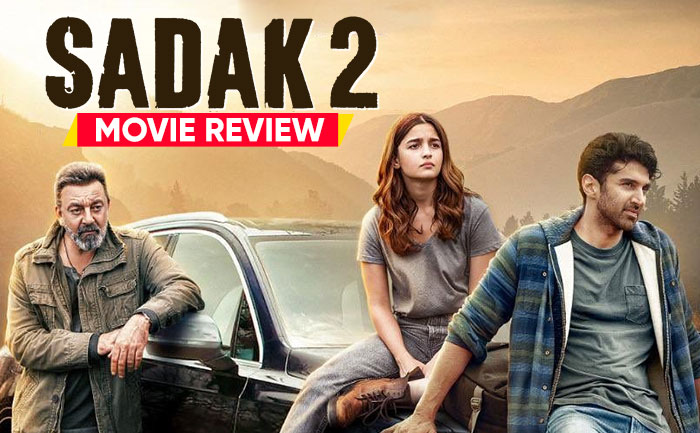 DIRECTOR: Mahesh Bhatt
RUNTIME: 2hr 13m
CAST: Sanjay Dutt, Pooja Bhatt, Alia Bhatt, Aditya Roy Kapur, Jisshu Sengupta, Gulshan Grover, Makarand Deshpande, Priyanka Bose, Mohan Kapoor, Akshay Anand, Abdul Quadir Amin
RATING: 1/5
STORY: According to the official synopsis, 'Sadak 2' is about Ravi's depression and how he helps a young woman's encounter with a godman, who is out to expose this fake guru running an ashram. The film is the sequel to the 1991 film 'Sadak.'
Read to know our honest review of the film.
REVIEW: The film is a sequel to 1991 hit film Sadak, however, it does not do justice to the original film. The trailer itself depicts the whole story of the movie. The storyline of the movie seems repeated and typical.
Alia's character in the movie is shown as she is seeking revenge from a godman and she indeed stayed in her character. However, she could have done much better as compared to the performances she has done in her previous films. Sanjay Dutt as usual did not fail to impress us with his acting skills. Sanjay and Alia's bond in the movie was worth watching. Aditya Roy Kapur, on the other hand, did not grasp the attention in the movie and was hardly present. Jisshu Sengupta and Makarand Deshpande stole the show with their amazing acting.
'Sadak 2' has no plot and the screenwriting felt weak as well. The writer Mahesh Bhatt and Sumitra Sengupta could have done so much better with the dialogues. The movie in all was quite slow-paced and feels over-stretched. This film marks Mahesh Bhatt's return as a director after 20 years, however, this film was quite a disappointment to see Bhatt making a comeback with this film. In all, 'Sadak 2' is not worth the watch.
Watch 'Sadak 2' trailer here: