Daily Horoscope 29th Aug 2020: Check Astrological Prediction For All Zodiac Signs
Check out today's Horoscope for all the zodiac signs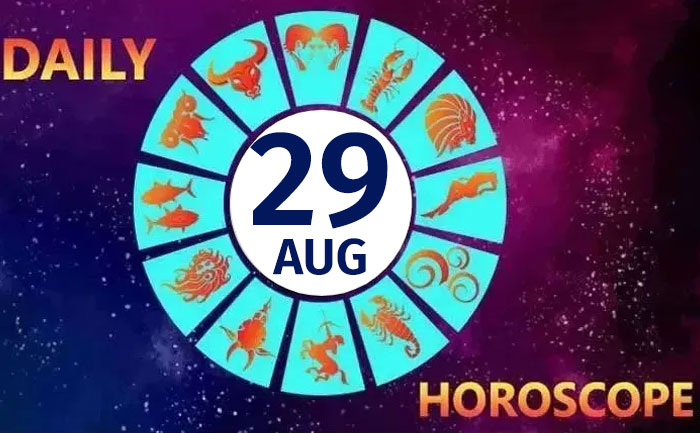 Horoscope Today, August 29, 2020: IF TODAY IS YOUR  BIRTHDAY: Your radical number is 2.  Being a Virgo born on August 29th, you are a fun and witty person to be around. You are passionate and ardent, and you work hard towards success in life. A natural leader, your charisma attracts others. You can be practical and yet spiritual at the same time. Your lucky color is represented by light green. The lucky numbers for those born on the 29th of August are – 3, 34, 52, 4, and 85.
In this article, we have brought you today's astrological predictions for all the sun signs like Gemini, Scorpio, Leo, Taurus, Cancer, and others. Check out the astrological prediction for all zodiac signs.
 HoroscopeToday, August 29, 2020: Check today's astrological prediction from all sun signs
Daily Aries Horoscope:
Today, you will have so much energy that getting started on new things will not be a problem for you at all. It's the finishing up of things that you will have a bit of a struggle with! There are a lot of details still up in the air on your biggest project, and all of the uncertainty around you will prevent you from being able to put a period at the end of any sentence. Luckily, you have many friendly and fun people in your life who will keep you from getting frustrated.
Daily Taurus Horoscope:
The changes you've been dealing with in an older, yet more established relationship are not comfortable right now, but they will get better soon enough just hang in there. Things will get better slowly and steadily. In the meantime, to keep yourself feeling positive about this person, take a walk down memory lane. Focus on the good times and have confidence that the person you know and love will be coming back into your life again because they will.
Daily GEMINI Horoscope:
Your newest friend is still in the process of revealing him/her to you right now, and the stuff you have yet to learn is going to shape your future in an extreme and very healthy way. They have some wonderful advice that you must hear today, so try to meet up with them as soon as you can so you two can discuss it. You'll find that what they have to say matches up nicely with what that little voice inside of your head has been telling you all along.
 Daily CANCER Horoscope:
Your opinions have extra weight right now, so be careful about how you present them. You usually tend to say things before you think, which is terrifically charming to all of the people around you. But today some new people may not see the humor in your remarks, so be mindful of where you are when you are thinking of speaking out and taking a stand. Don't change your attitude on the issues because that is who you are. But you should change how vocal you are about them.
Daily LEO Horoscope:
Today, pull out that painting canvas for you have creativity flowing through your veins. You have some things you have been wanting to express but have not been able to get out otherwise, so today is your day to get going about it. The process is more important than the end product, so have fun while you are doing it.
Daily VIRGO Horoscope:
Other people are not as prepared as you are today, and you should be careful about sharing your resources with them. Only give out extras that you can get along without. Don't give away the things that you absolutely need. After all, if you lend someone your only pen, what will you write with? Your reputation as a generous and kind person could make people think they can take advantage of you—prove to them that's not the case, today. Don't be afraid of coming off as rude.
Daily LIBRA Horoscope:
You possess extraordinary organizational facilities, which comes to the front at this time. You are full of positive, creative energy right now and can easily find solutions to problems in ways other people never thought were possible. After all, that deep thinking and thorough prioritizing has done well! To top it all, everyone is impressed by your level of understanding and maturity.
Daily SCORPIO Horoscope:
There's a lot of drama going on in the life of one of your associates, and things could get unpleasant, soon. You can expect some of the tensions they're experiencing to spill over into the workplace, and they're going to be less dependable than they usually are. Give them a few days to get focused on what they need to do, but if their distractions don't lessen after that, you will have to speak to the right people about it. This is not ratting someone out—it's helping them get the help they need.
Daily SAGITTARIUS Horoscope:
Your creative skills will be appreciated today. Given this, you may be able to offer others some help on difficult problems that need clever solutions. Impressed by your problem-solving abilities, you can expect to be consulted more and more by those who need help! Use your mind to increase your respect today.
Daily CAPRICORN Horoscope:
You will spend very sufficient time at home. You will realize the beauty of your family. The support they provide will fill you with great fullness. It`s time to let them know about how you feel; do something special for them to communicate this. Make the most of this time as you will not get to exclusively be with your family for quite some time. Your family helps you get your priorities right.
Daily AQUARIUS Horoscope:
If you want some alone time today, that's fine—but don't just drop off the face of the earth and leave people guessing about what happened to you. You owe it to your friends, family, and coworkers to let them know what and where you are—both emotionally and physically. If you want to have the freedom to come and go as you please, you need to provide the respect that other people deserve. Plus, they will worry about you if they don't know what's going on. Save them from that.
Daily PISCES Horoscope:
You will enjoy a happy and peaceful day at home. You do not necessarily need to go out or spend money outside to have a good time. Sometimes, it is the small things in life that give you a lot of joy. Spend time with your partner or loved ones, chatting with them about life or just being there for each other. These moments will bring you a lot of joy.
Also Read: Virgo Love Horoscope: Personality,Traits, Compatibility And Celebs Born Under This Zodiac Sign