Sadak 2: OTT release of Alia Bhatt & Aditya Roy Kapur starrer? Mukesh Bhatt reacts
Mukesh Bhatt reacts to rumours of OTT release of Alia Bhatt & Aditya Roy Kapur starrer Sadak 2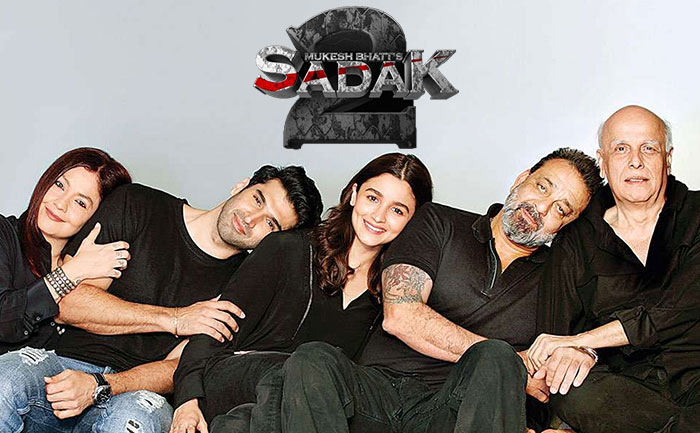 The COVID-19 Pandemic has led to the shutdown of many theaters and movie shoots too are on hold. Many producers are resorting to releasing their films on OTT platforms. The makers of Ayushmann Khuranna and Amitabh Bachchan starer 'Gulabo Sitabo' have done it. Rumours abound that Alia Bhatt and Aditya Roy Kapur starrer 'Sadak 2' is also looking for an OTT release. Co-Producer Mukesh Bhatt has finally reacted to these rumours.
Reacting to reports of Sadak 2 heading for a direct OTT release, Mukesh Bhatt told Midday, "How can one plan an OTT or theatrical release when the film is not even ready? Once the shoot is complete, we will begin post-production. We will cross each hurdle as and when it comes."
Co-producer Mukesh Bhatt added, "We are planning to resume the shoot of Sadak 2 by the first week of July. We got the go-ahead [from Film City] yesterday. So, we are putting things in order and will soon [determine] the studio we can shoot in. We will have to build a small set for the song."
Sadak 2 is a sequel to the 1991 film that starred Pooja Bhatt and Sanjay Dutt. The film features Alia Bhatt, Aditya Roy Kapur, Sanjay Dutt, Pooja Bhatt, and Jishu Sengupta in pivotal roles. It also marks the return of Mahesh Bhatt to direction after a long time. Sadak 2 is the first collaboration of Mahesh Bhatt and daughter Alia Bhatt.
Also Read: Sushant Singh Rajput Demise: Netizens troll Karan Johar-Alia Bhatt for hypocrisy