Salman Khan: Deepika Padukone is a big star and it has to be worth her while to do film with me
Salman Khan clears the air about rumours of a film with Deepika and mentions that there isn't anything as of now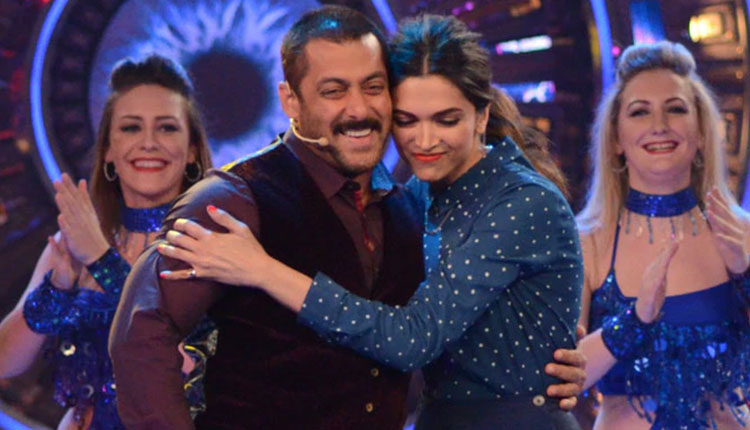 Salman Khan is one of the biggest stars in the Indian Film industry. He has a massive fan following all across the globe and is also among the most sought after co-stars in Bollywood. And, there's no doubt if we say that every A-lister actress would love to work with Salman Khan. However, if there is one A-lister who hasn't shared space on the big screen with bhaijaan and it is none other than Deepika Padukone. Speaking on the same, in a recent interview with DNA, Salman mentioned that Deepika is a big star now and when she picks projects, it has to be worth her while.
The superstar also cleared the air about rumours of a film in the pipeline with Deepika and mentioned that there isn't anything as of now. He said, "Deepika is a big star, so it has to be worth her while to do a film with me. Right now, there is nothing."
During the interview, Salman further mentioned that Katrina will also be his leading lady in the third part of the 'Tiger' franchise as well. Amidst this, he was quick to mention that he will see if something worthwhile comes with Deepika.
On the work front, Salman Khan has films lined up with actresses like Katrina Kaif, Alia Bhatt, Sonakshi Sinha and Jacqueline Fernandez. Salman's upcoming film 'Bharat' will bring on screen Katrina and his love story. 'Bharat' is helmed by Ali Abbas Zafar and is slated to release on EID 2019.
Also Read: Fearing Leak, Makers Tighten Security On The Sets Of "Mardaani 2"