Samuel Haokip on why he feels Sara Ali Khan was forced to breakup with Sushant Singh Rajput
Samuel Haokip revealed the reason he felt Sara Ali Khan was pressurized to end things with Sushant Singh Rajput.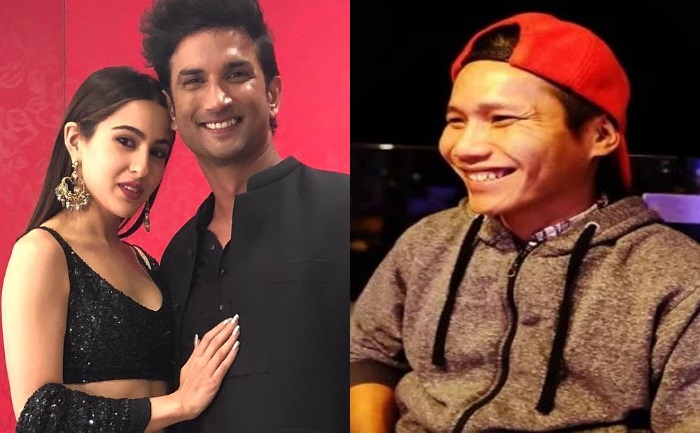 On Thursday, Sushant Singh Rajput's close friend Samuel Haokip made some revelations on his Instagram about Sara Ali Khan and SSR's relationship. In his post, he mentioned that the duo was 'totally in love' and were 'inseparable,' he also stated that Sara broke up with Sushant following the box office performance of his 2019 release 'Sonchiriya' due to the 'pressure by Bollywood mafia.'
Now, in an interview with Pinkvilla, Samuel revealed why he reason he felt that Sara Ali was pressurized to end her relationship with Sushant, "There are a few reasons why I feel that. Firstly, in a regular relationship, when you live with your friends and they go through a breakup, you know what kind of a situation your friends are in."
He said that the breakup was brutal on SSR, "I am not trying to make anything up. There is no agenda here. One day, the box office of Sonchiriya is released and then in a day or two, break up happened, then one day if you are shot with someone else, it is brutal on Sushant because it is double impact, (breakup and then the BO performance of the movie)," said Haokip.
Talking about Sara and Sushant's relationship, he stated that they seemed very happy and would share shayaris and poetries with each other. The duo shared a very nice vibe.
Recently, the Supreme Court granted that the Central Bureau of Investigation (CBI) will be investigating Sushant Singh's case, reacting to this, Samuel said, that it is a relief, for his family and also for the fans who have been fighting for him. He also said that it a step closer to the closure everyone is looking out for.
Stay tuned to The Live Mirror for more updates.
ALSO READ: You Have Unclipped My Wings, Rhea Chakraborty Told Mahesh Bhatt Over WhatsApp On June 8